The Financier/Bank's Guarantee text is a reusable template used for the processing of guarantees issuance.
These Guarantee texts are defined with dynamic text placeholders that get replaced when the corporate uses that template in a deal.
A field picker drop down is located above the text area, with a filter. Use this to insert the dynamic text in line with the normal text .
The following fields can be used as dynamic text:
Advising Bank City, Advising Bank Country, Advising Bank Name, Advising Bank Street, Amount as Value, Amount as Text
Available With, Bank Capital, Beneficiary City, Beneficiary Country, Beneficiary Name, Beneficiary Street
Choice of Text, Currency, Customer City, Customer Country, Customer Name, Customer Street, Deal No.
Delivery Via, Department City, Department Country, Department Name, Department Street, Event Duration
Expiry Date, Governing Law, Language, Legal Form, National ID, Other, Place of Jurisdiction, Purpose Of Message
RCS Registration Number, RCS Registration Place, Reference No, Share Capital, System Date,
UNDERLYING TRANSACTION DETAILS, COMMENTS, CHARGES and
DOCUMENTS AND PRESENTATION INSTRUCTIONS.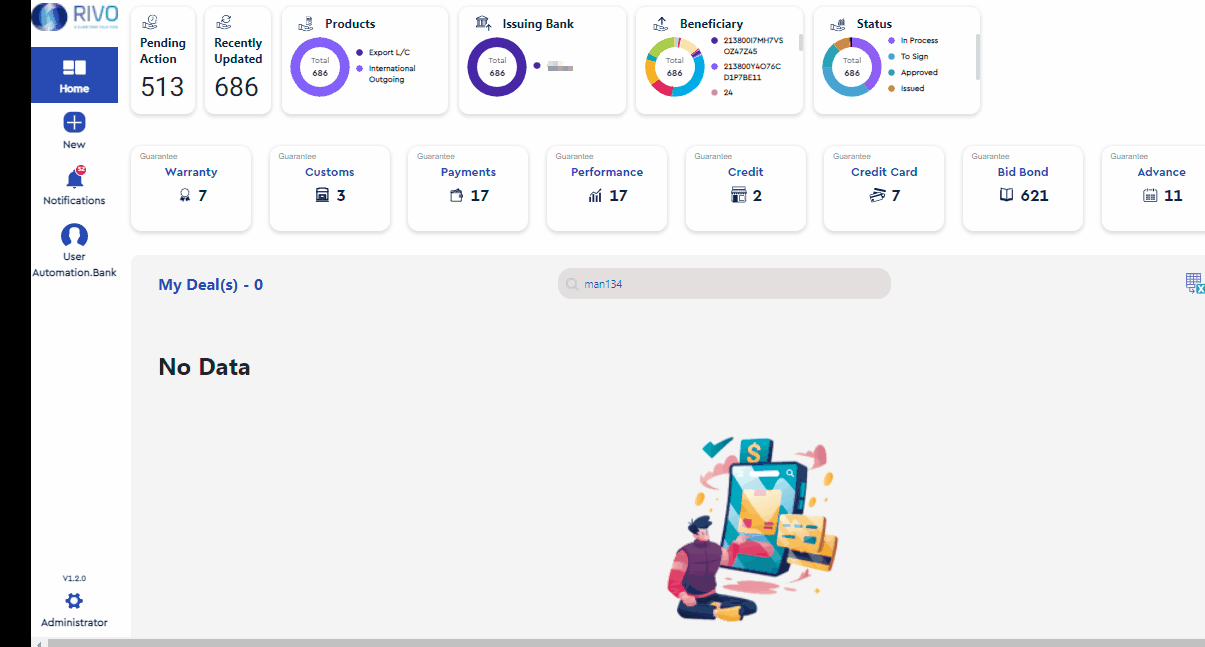 When processing a Guarantee Issuance, these dynamic text fields are replaced with the data the user enters in the processing screen and thus the guarantee text is updated automatically with the correct values.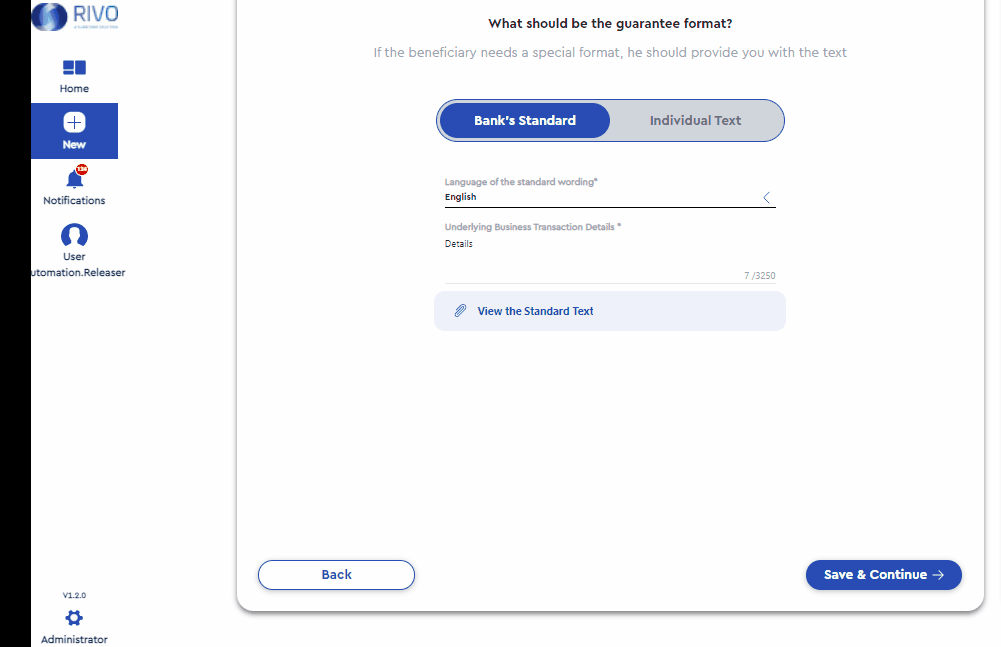 For more details on Guarantee text please refer the below articles:
Note:
You must be an administrator in order to create a Guarantee text template.