What are Custom fields?
These are basically own additional information fields created by the user to gather information specific to the business needs. The Key/value pair usually stores the user's information.
How to create the Customized fields in RIVO:
RIVO allows the users(Corporates and Financier) to add Customized fields for each products that can be used at the time of processing any business deals.
In order to navigate to the Custom field section, Go to the Home Page and click on the Administrator settings and then click on the My Customized Fields under Application Settings [Home -> Administrator -> Application Settings -> My Customized Fields].
To Create a new Customized field, first select the business product and then Click on Add new button.
The Custom field section part contains the below list of fields to be used,
Product - The list of products available in RIVO [Export LC, Import LC, Incoming and Outgoing Guarantees, Standby LC ]
Field Label - The name of the Customized field used at the time of processing the deal.
Field Type - The values that are stored in the Text, Number, Date, Checkbox, Radio button
Max Length - The maximum number of characters set for that particular field.
Mandatory Field - The field indicates whether it is a mandatory field or not (No / Yes).
Who can see this field - All deal participants (All the parties of the deal can view this field) (or) Organization only (Only the user of that organization who created this field is allowed to view the field).
Tooltip Hint - To be more specific about the field from the user's perspective.
Field Description - The actual content of the field.
Status - The status of the Customized field shows the actual status either the field is Enabled or Disabled for use in business transaction.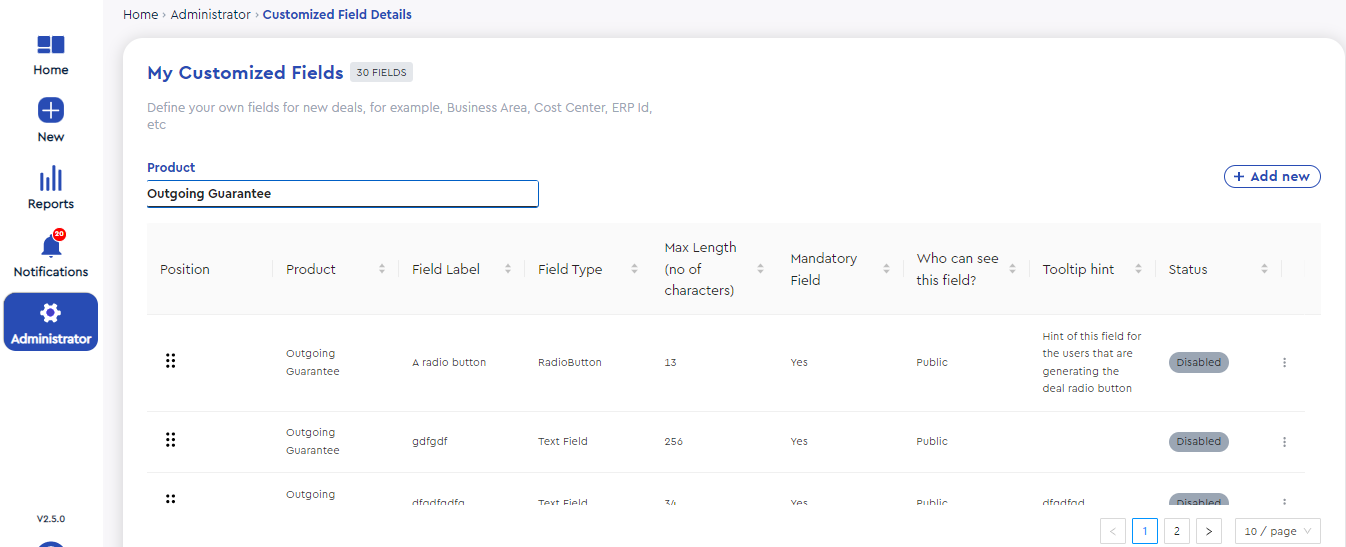 The Customized field details screen look like as below where the user enters the required information needed.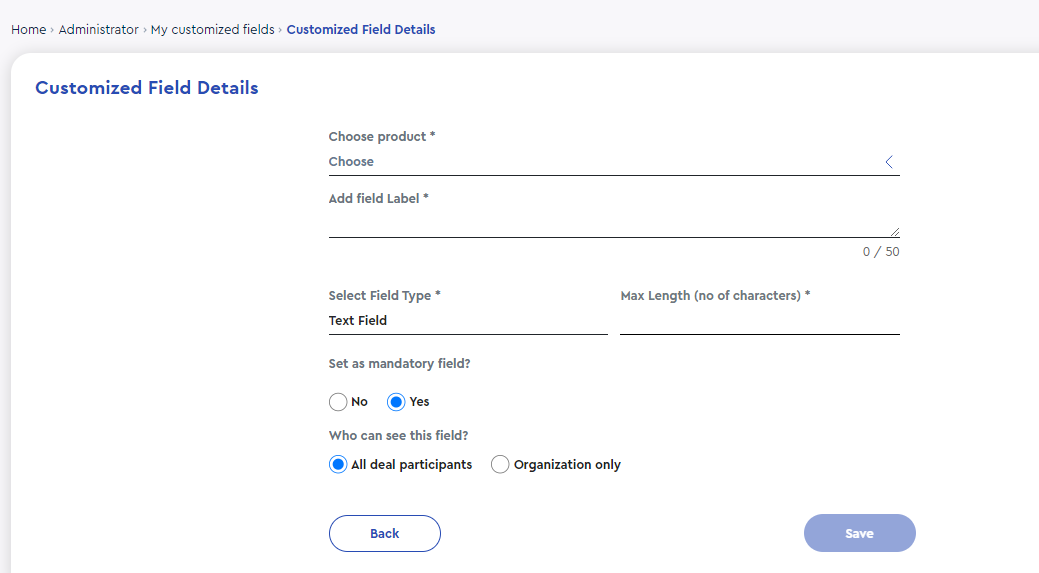 Note: Once the field is created, the user can enable and disable it, as well as edit it.