If you need to process your deal data off-line, you can easily download and view it in excel.
As well as the raw data , there will be a pivot tab, and a dashboard to help you summarize, analyze, explore, and present summary data
To export all the RIVO transactions created, click on the download-all-deals-icon displayed next to the search icon on the landing page.
Once You click to downloads the transactions. You receive a Success message on downloading's.
The following columns are exported:
Reference number
Bank Reference
Deal Type
Transaction type
Status
Applicant name
Beneficiary name
Advising Bank
Issuing Bank
Amount
Currency
Deal Amount
Deal Currency
Expiry Date
See example: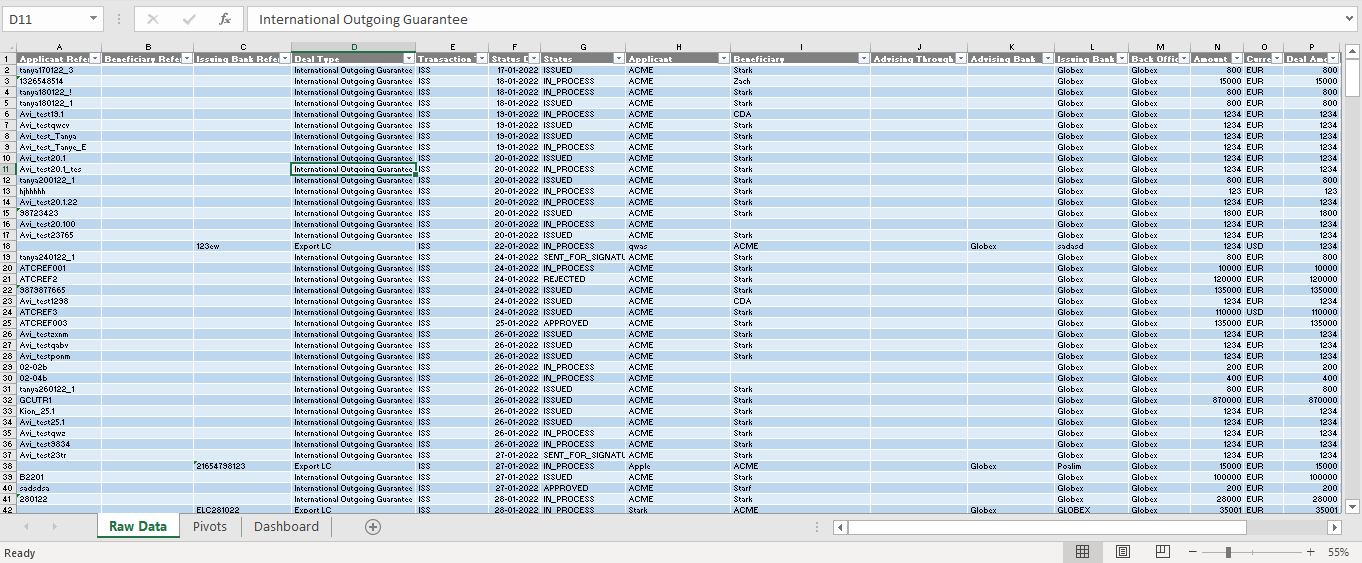 Pivot
A second Pivots Tab is also provided with the filtering, sorting ,grouping and conditionally formatting the most useful and Interesting subset of data enabling you to focus on the information you want.
You can find Subtotaling and aggregating numeric data, summarizing data by categories.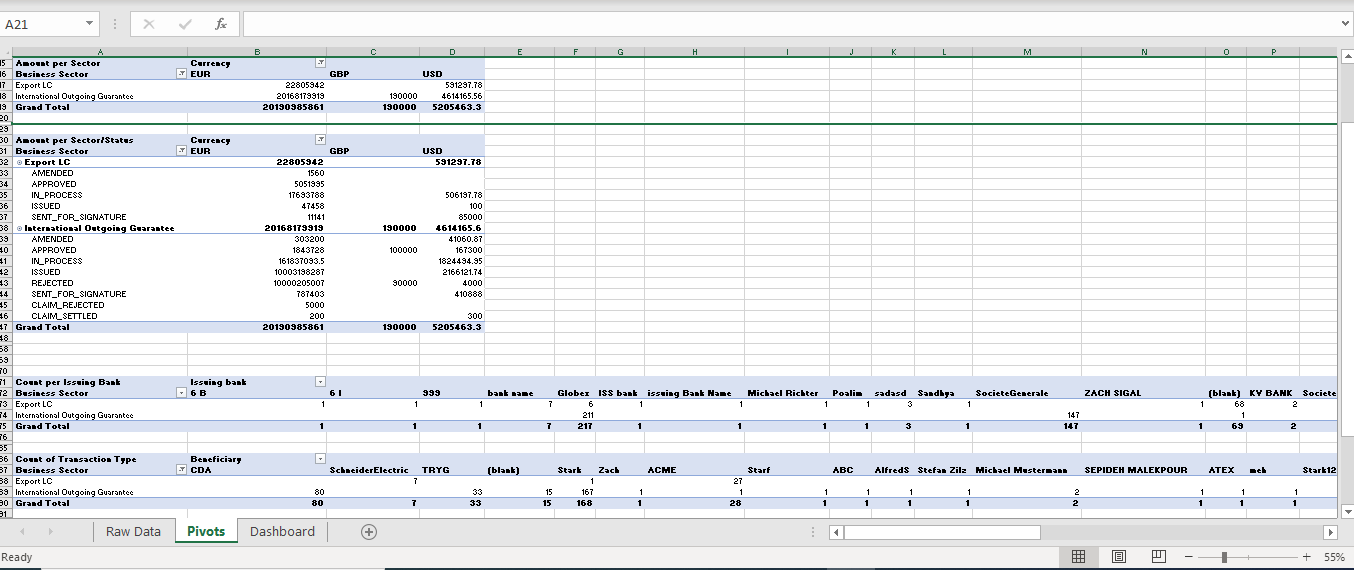 Dashboard
The Dashboard Tab helps you see the data visually.
The Dashboard offers to view entire transactions with Quick Identification and Visual presentation of performance measures, saving time as compared to running multiple reports.
Dashboard provides the Instant visibility of total count of transaction type, Amount per sector, Count of transaction type, count per Issuing Bank.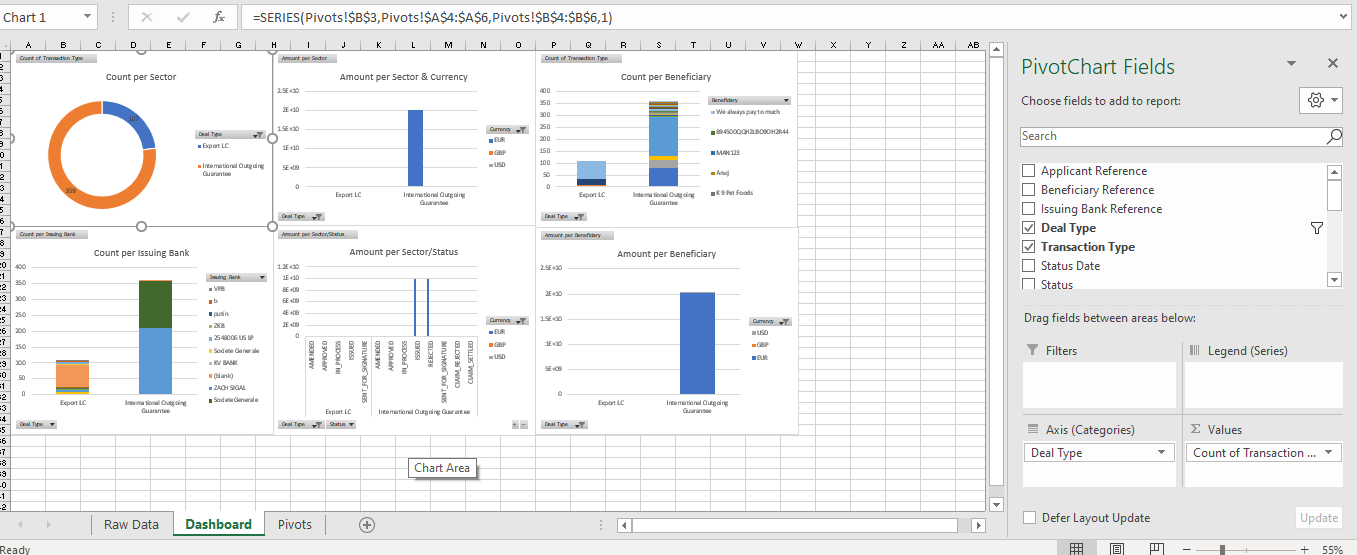 If there are any measures you think we should also include, please get in touch; either through the Community forums, Product Wishlist or by contacting support to raise a ticket.