Claim in Bank Guarantee
In the event that the beneficiary approaches the bank for a Claim, the Bank will initiate the Claim Process.
In RIVO the status of claims can be seen on the home page and for any deal by searching reference number to see in Detail the claim.
There are several steps in the Claim Life cycle.
Claim Received

Settlement-In Process

Claim Settled

Claim Rejected
Claim Received
For a Bank User, on the Guarantee Summary page there is a button to open a New Claim Initiate Claim.
They can also do this via the three dots mini menu. The user can also add charges and commissions associated with the claim.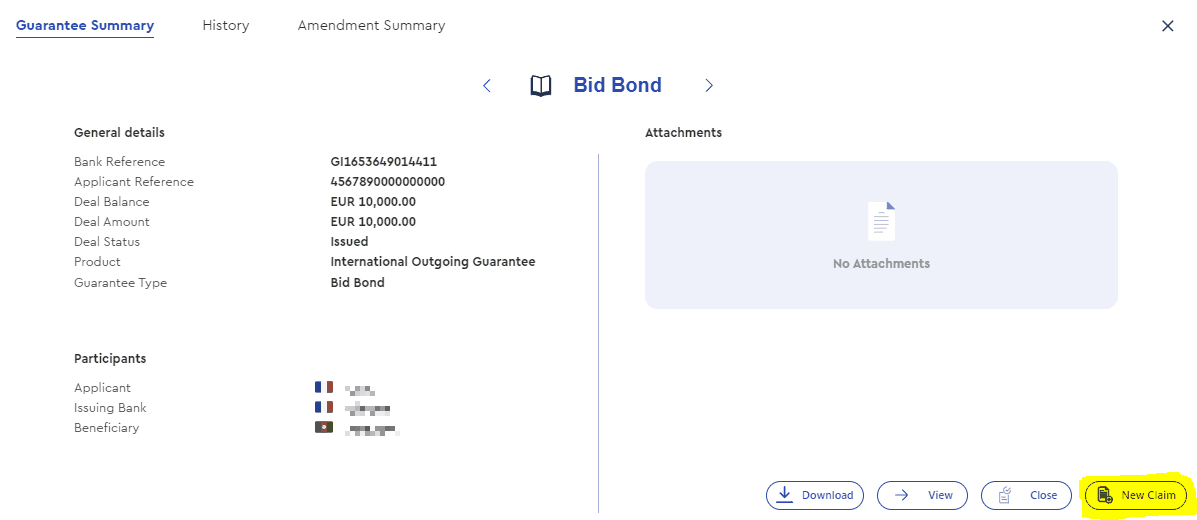 Once the New Claim is initiated by Bank status of claim shows as Claim- received in the My deal(s) tab.