You can register via the Invitation link sent to you or directly via https://app.rivo.trade/login/sign-up

Are you a corporate partner or financial partner, i.e. bank or insurance company and want to register yourself to RIVO as a new organization?
For this purpose, follow the below Register instructions.
1. In the logon screen click on the Register options as shown below: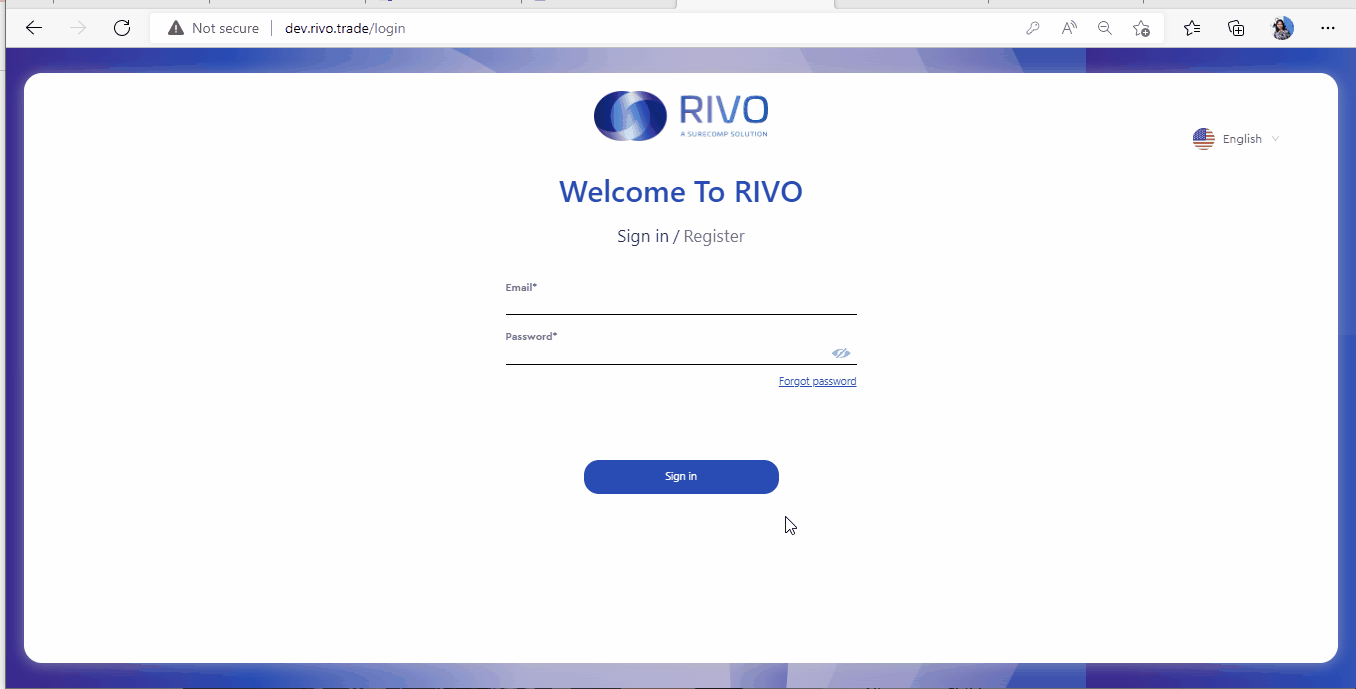 Enter now your personal details, Work Email and define your password. For easy handling, when you are on field Password, a help with required password logic is displayed.

In this screen register details of your company on behalf of which you will be active in RIVO.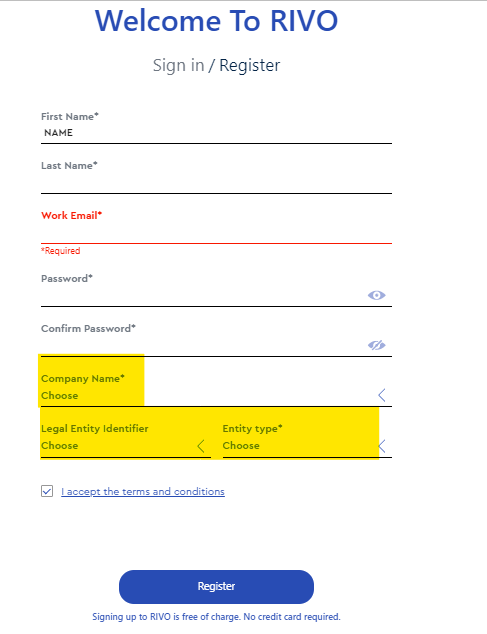 The Company Name , Legal Entity Identifier and Entity Type, are mandatory.
If you know the LEI, use that and RIVO will populate the Company Name for you
You then need to select the Entity type that best matches your Business
4. Before clicking on the Register button, read and accept the agreements and policy.
To read: Click on the blue text; you are routed to a respective page.
To approve: Mark the check box for each of the agreements and policy.
Only after having marked all check boxes, you can finalize the registration process by clicking on the Register button.
Congratulations, you have successfully registered yourself and are routed directly to RIVO. Enjoy!