This enables the user to customize the display of the contracts individually
This can be done either by clicking on the widgets or using

option.
Using Filters option
Click an open list drop down appears with different options to select
Enable the desired filter, then use that filter to choose your criteria
Contracts will be displayed accordingly to the selected criteria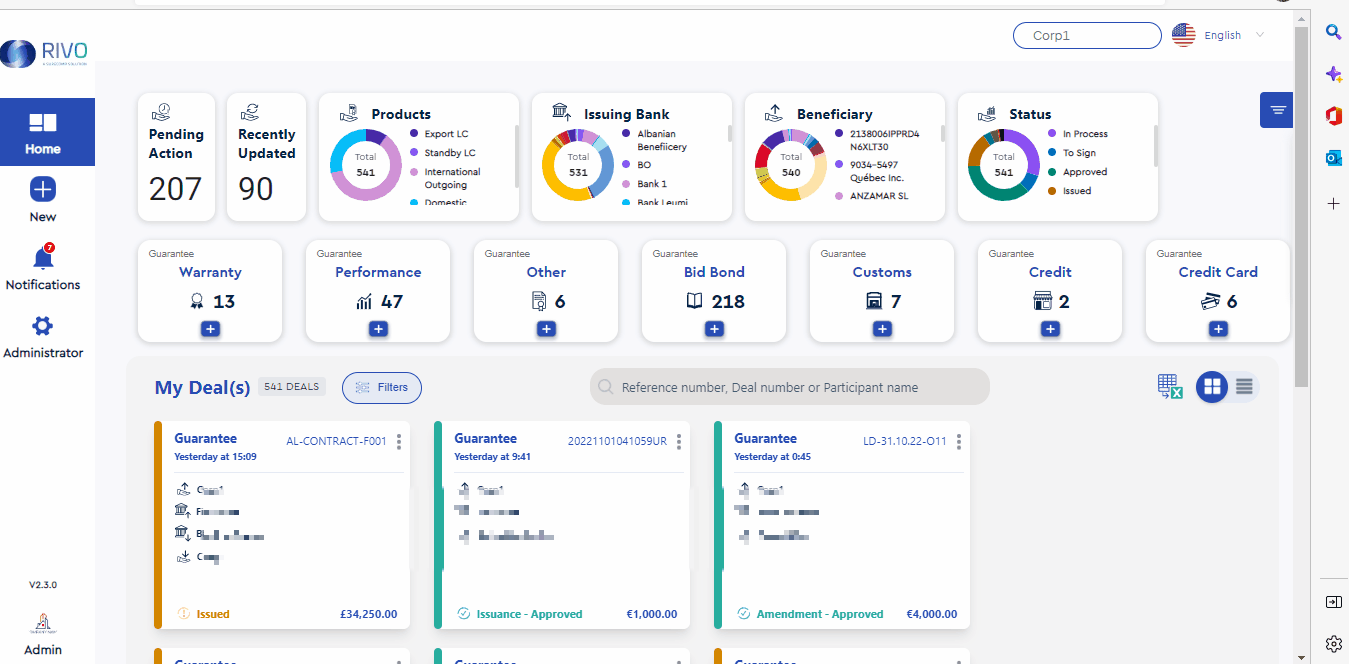 Amount Filter:
For instance if the Amount filter is selected in the Open List, the user is allowed to search for an specific amount of Guarantee deal(s). Using the From & To range fields in the amount filter, the user can set the Minimum and Maximum values to do a specific search of the Deal contracts based on the amounts. The user is also allowed to search this results by Slider Search function.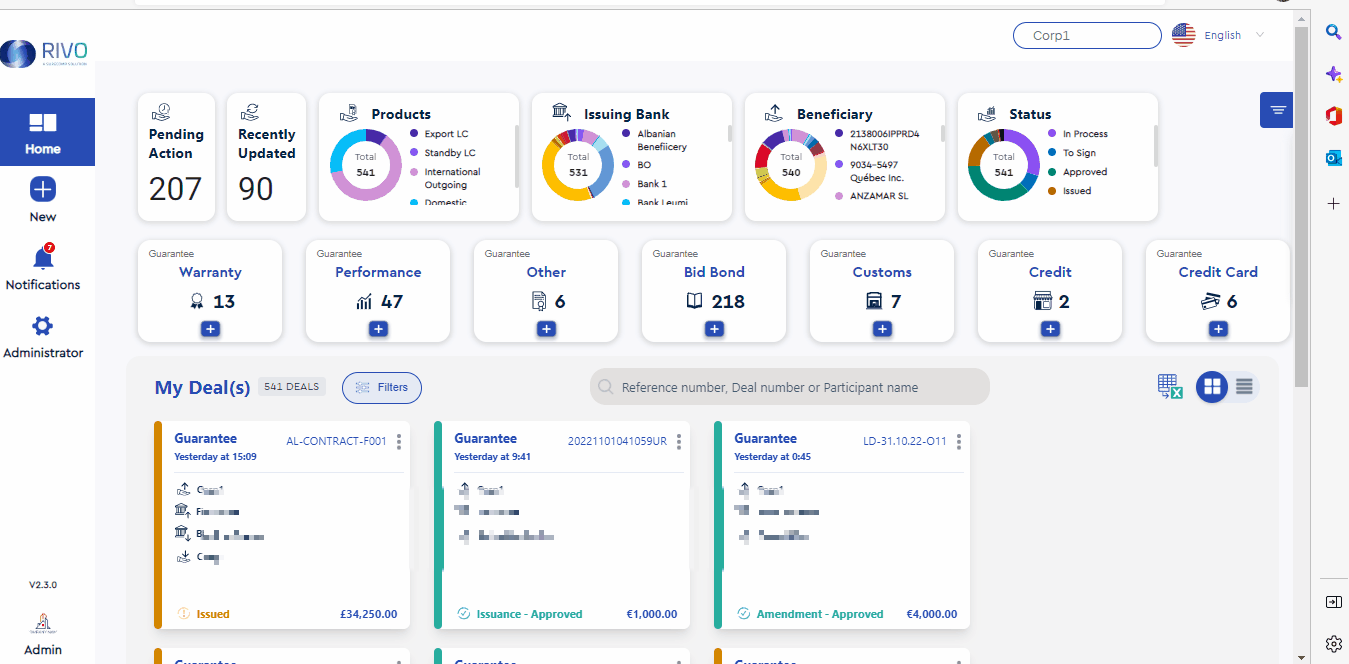 Using the Widgets option
Click on the desired widget (e.g. Payments, Custom or Warranty)
The contracts below will be populated accordingly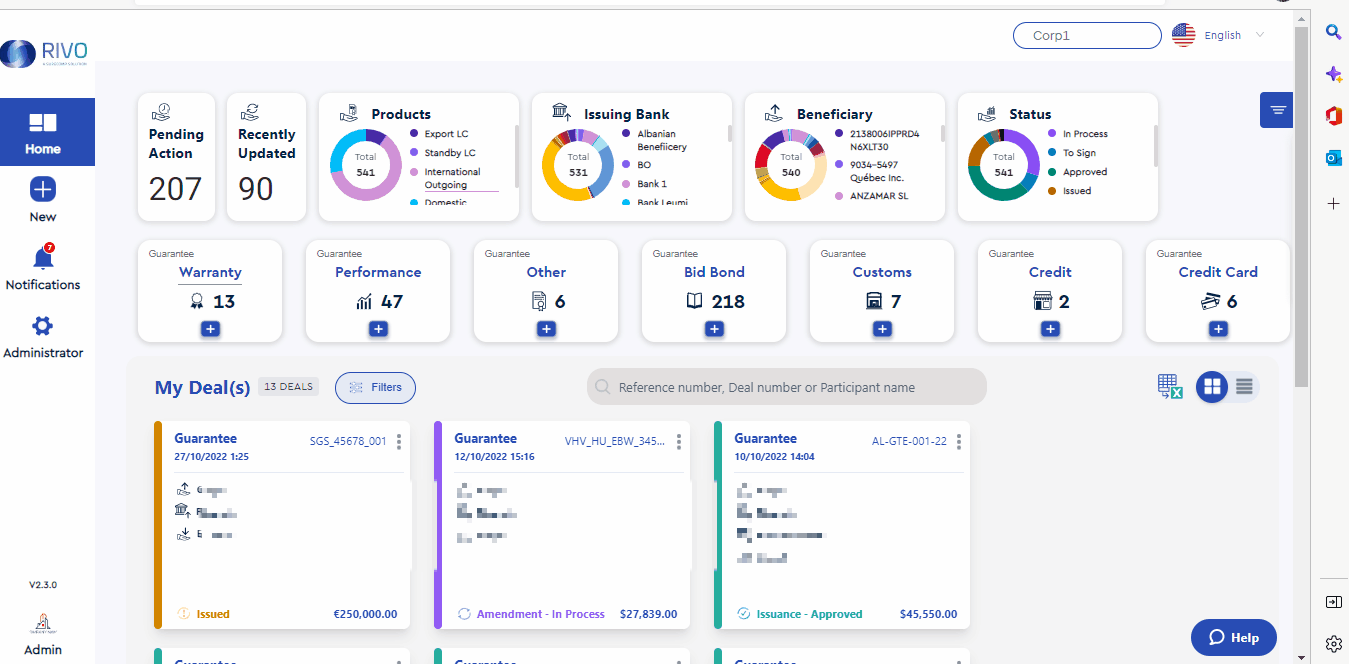 Pagination view:
Pagination is a sequence of pages which are connected and have similar content.
In the Landing Page, with the help of Pagination option the user can view more Guarantee deals cards in one page.
Click on the Pagination icon to view more/less items in a single page.