RIVO users have the option to create a new discussion board on a subject concerning the deal fields using collaboration.
Rivo allows you to collaborate with the participants in all the Business transaction modules.
Follow the steps below to perform a collaboration on RIVO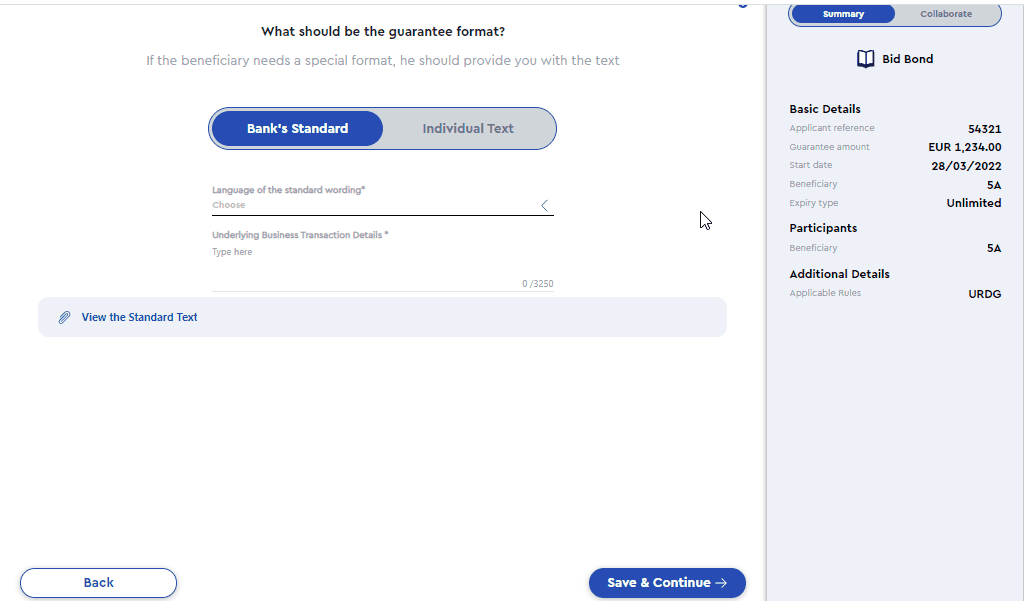 Locate & select collaborate from the summary card. A clickable new chat icon appears on all input fields.
select the field you would like to collaborate on,
Choose from the small pop-up that appears on the fields indicating an open chat.
Enter your text in the chat message box.
Set the collaboration to 'Public' or 'Private'.
Click send icon in the chat box to initiate collaboration of field(s) with other parties.
You are now successfully in collaboration with desired user(s) defined on RIVO.