Basic Details Card
Once you have made selection of the Guarantee type from previous card. Start entering the following on this Register Basic details card.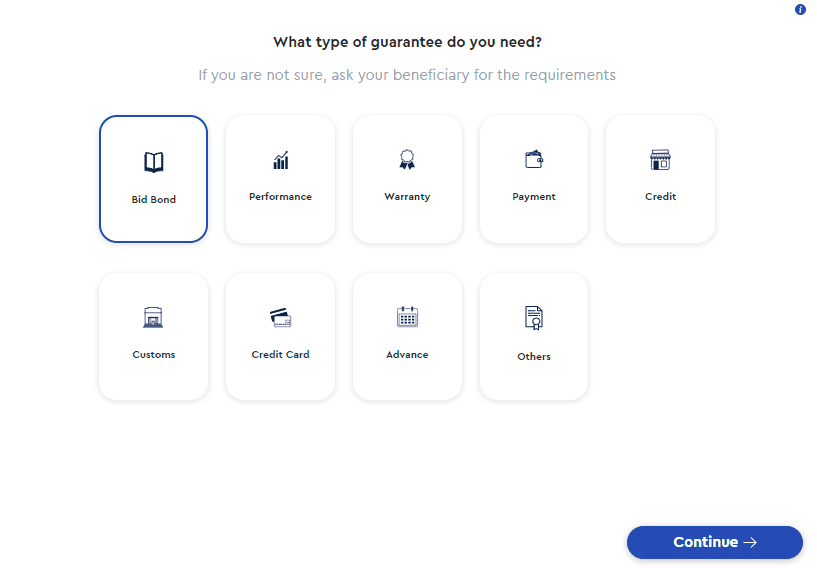 Guarantee details with your Guarantee unique reference no. which is used during the entire Guarantee lifecycle .
Enter the Guarantee amount and select the currency from the list provided. You can enter any additional amount covered by the Guarantee in the free text field. .
The start date you enter sets the Guarantee Issuance date. You can change it to any valid future date.
For the Guarantee expiry date, choose either:
A fixed future expiry date
No expiry date, i.e. unlimited
Conditional expiry
Applicant reference can be auto generated by the user which is used to identify each transaction. Please refer Auto Generate applicant reference article for more details.
The Applicant is also allowed to create new bank for the Guarantee issuance transaction using Add new option provided under My Bank details. Click on Add new option will take you to the Bank details screen to add new bank to your transaction. Please see also article How to create a Bank in RIVO?
Click 'Continue' to view next card.