When a customer submits a reduction request for a guarantee, the bank conducts a thorough review. The customer must give valid explanations as well as accompanying documentation. The bank evaluates the authenticity of the request, assesses the risk, and takes into account the creditworthiness of the parties concerned. Following internal approval, the bank starts a reduction that reflects the reduced amount and notifies all parties who are affected. To ensure a seamless reduction request, it is crucial for the customer and the bank to have open lines of communication throughout the process.
How to Proceed:
Once a customer sends you a reduction request, you will receive a status showing Reduction-Approved for that particular transaction.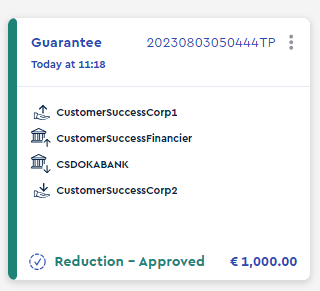 As a bank, you have the choice to Reject / Release that specific request under the context menu option.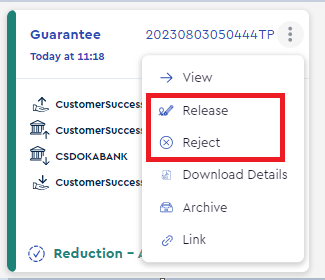 A sample procedure for Accepting the reduction request is given below, And your status will be changed to "Reduced."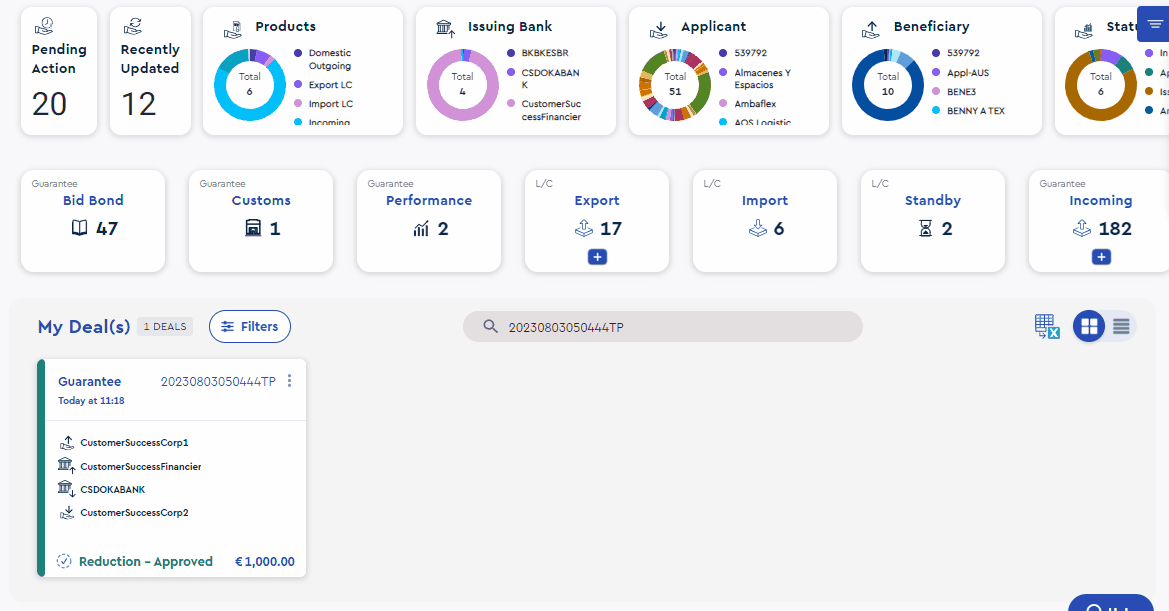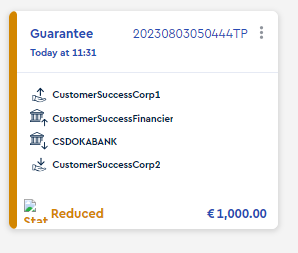 A sample procedure for Rejecting the reduction request is given below, If the bank rejects the reduction request, the original status (Eg: Issued/Amended) will be returned.