Additional Participants :
As everyone is aware RIVO includes a crucial feature called Collaboration. Along with the people that are directly involved in the cycle, the user can also include them while initiating the Incoming/Outgoing Guarantees / LCs in Rivo. This allows the generic addition of participants related to the deal e.g., Shipping agent/ Insurance company, etc.
In the sample below, you can see how to add more participants to Guarantee and Standby LC. This is similar to the LC transactions, but you will have the opportunity to add it in a different tab.
list of roles available in Additional Participants when the user clicks on the "Add Participants" button.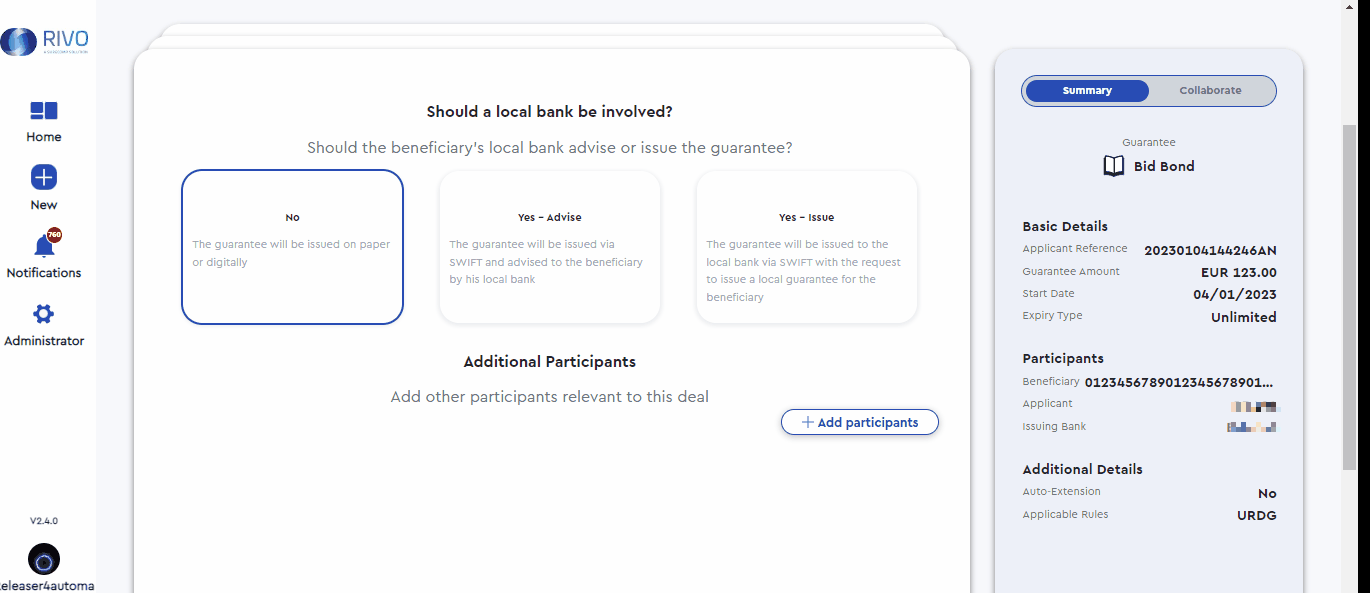 The role field has below drop-down options to select:
Shipping agent
Insurance company
Broker
Courier
Obligor
Guarantor
Legal
Third party 1
Third party 2
Third party 3
Other
Freight Forwarder
For Import/Export LC: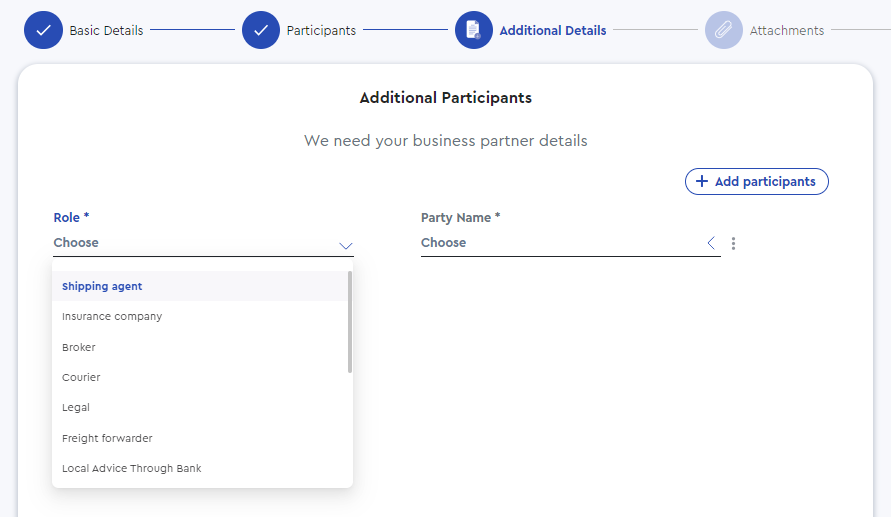 For Incoming Guarantee: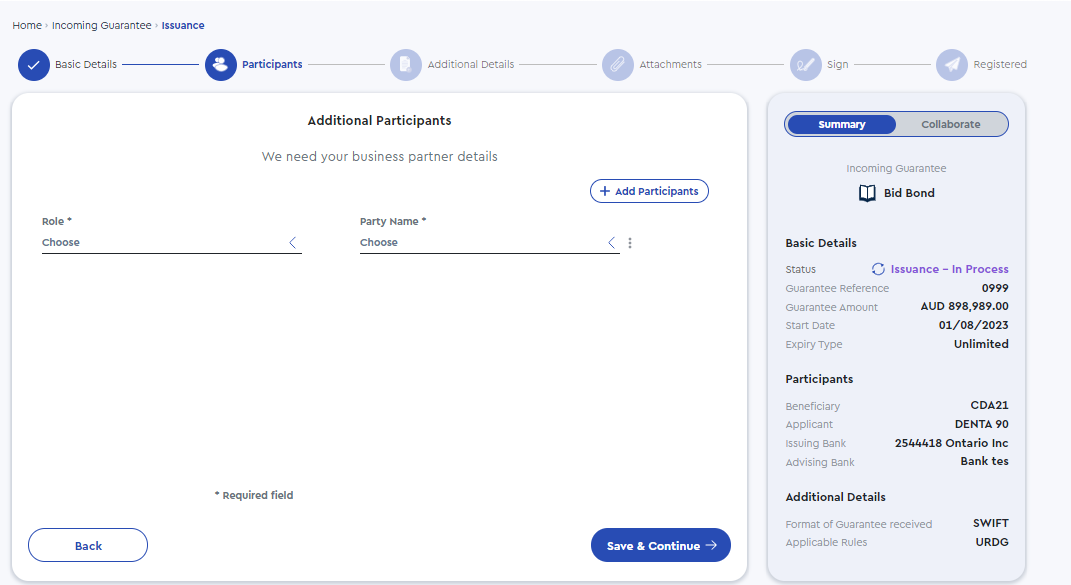 Moreover, you can create new parties by selecting the add a new option on the Additional Participants page.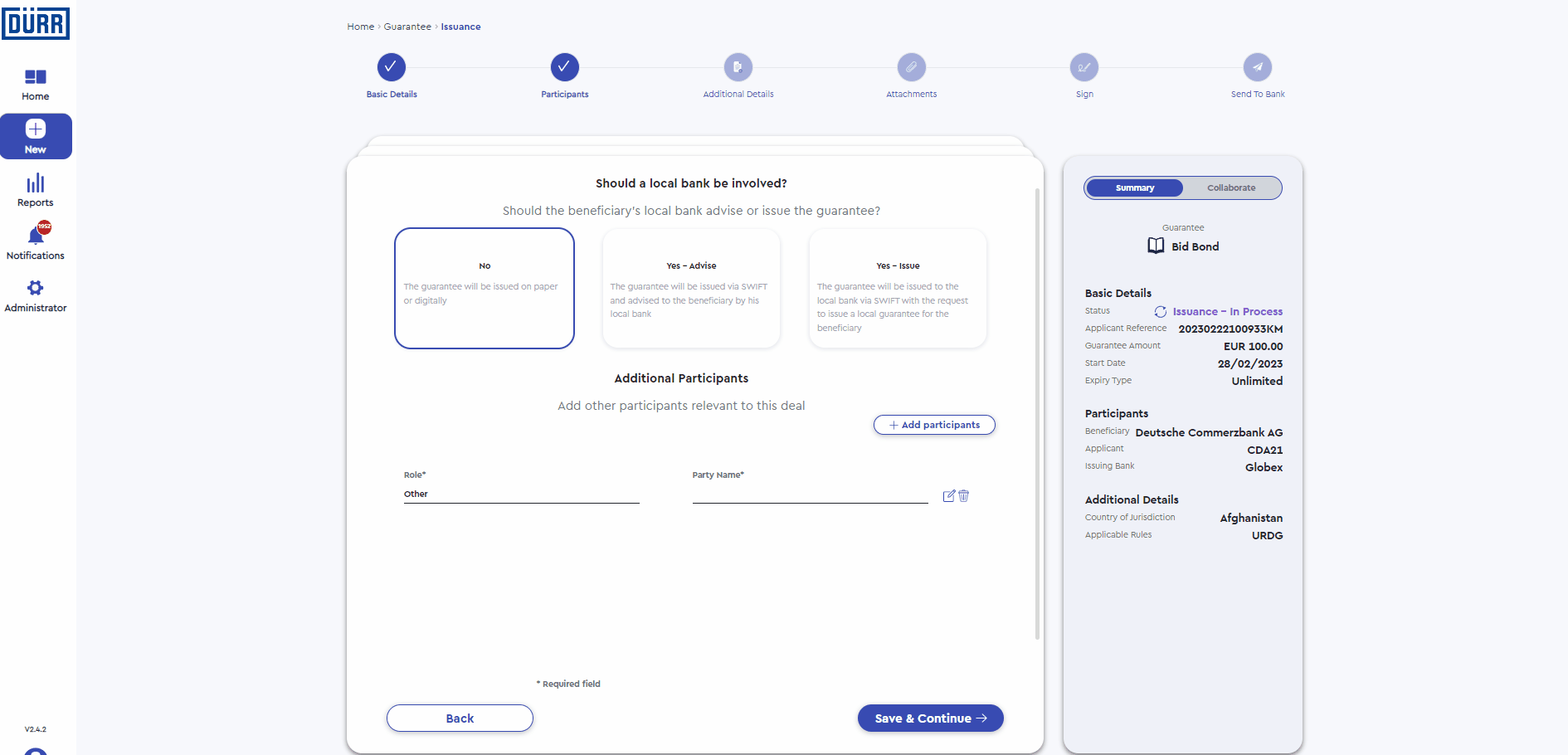 The user has the choice to keep them as Public or Private when adding a new additional participant.


As soon as the participants are added, you may be able to see them on the Transaction Summary Page and when exporting the transaction as a PDF.