When a claim request is received under SBLC, then the bank will register that claim request in RIVO on behalf of the beneficiary and also further paying the standby LC claim for the document amount.
In RIVO, the registered claim(Partial/Full amount) is allowed to pay the beneficiary if the presented documents(complying demand) under SBLC.
To pay a claim under SBLC, go to the Landing page (Standby LC transaction with Status: Claim-Received) and click on the Pay option from the actions drop-down.
Once the payment details are entered, please ensure to verify the details and/or attachments on the Review & Sign Page, tick the Sign check box and click the Save button.
The claim is now settled successfully under the standby LC transaction.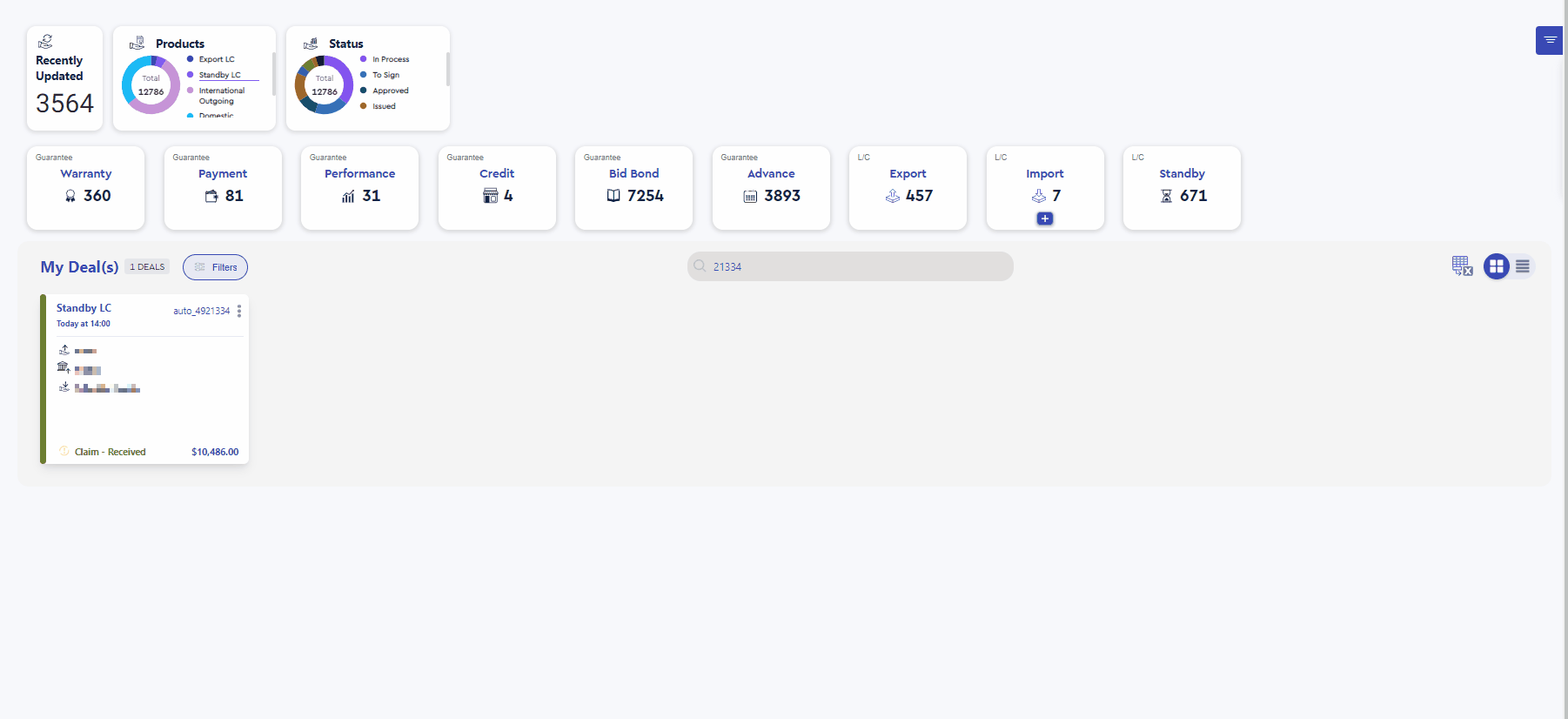 The another way to go Pay option is just by clicking on the transaction you will find this action,