The Guarantee information up to date is available to download in the summary format (PDF) by the RIVO users. The details of the Guarantee will be shown in simple manner that contains main information of the Guarantee deal, transaction data, Parties involved, text details, Charges (if any), Delivery instructions and so on.
To download the a transaction summary, go to the Landing page (Guarantee Status: Issuance-Approved) and click on the Download Details action from the actions drop-down.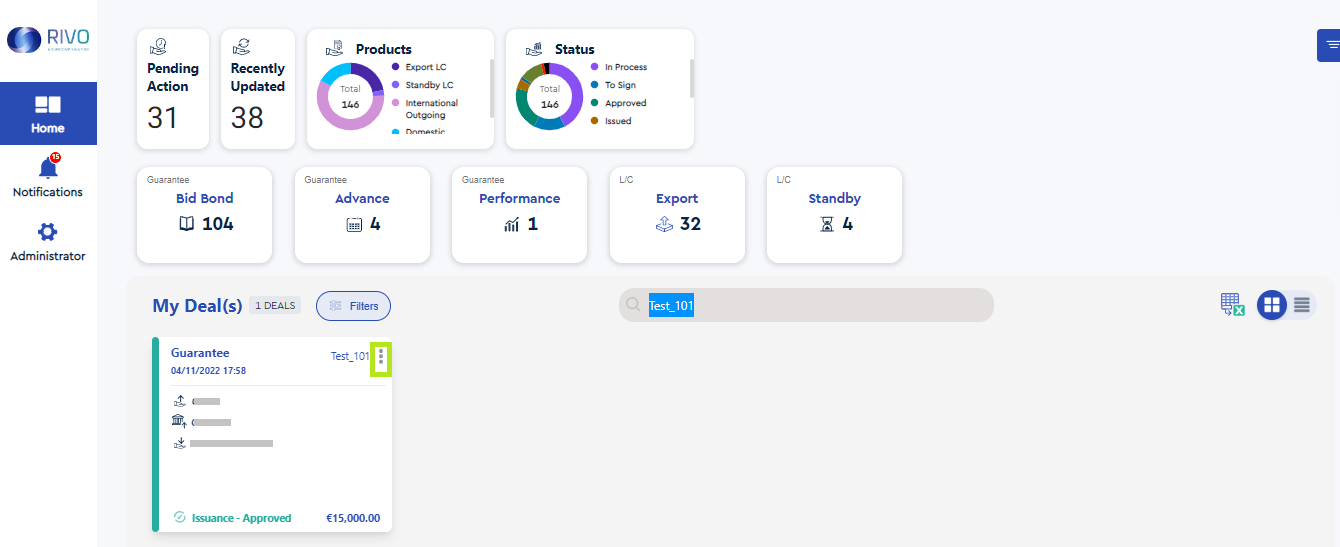 PDF format
This transaction summary is also displayed based on the selected user language settings on the application.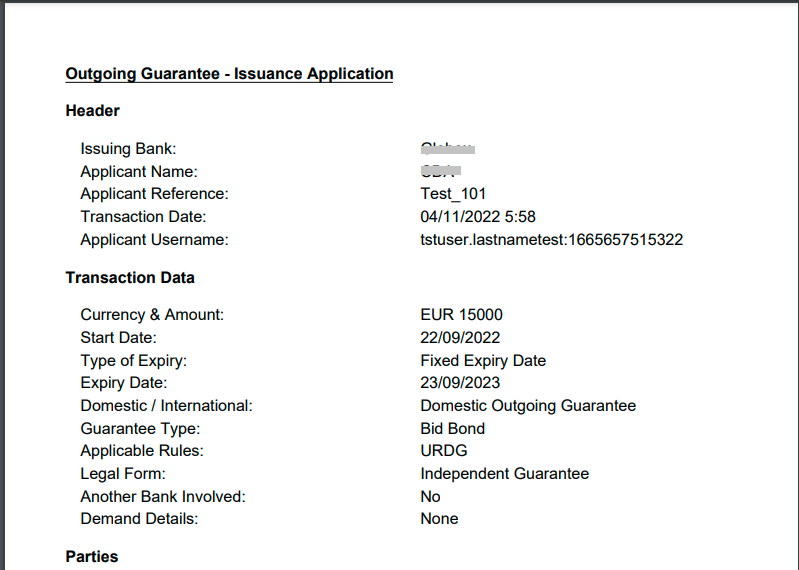 For instance if the user preferred language settings on RIVO is German, then the transaction summary will also be displayed in the same language.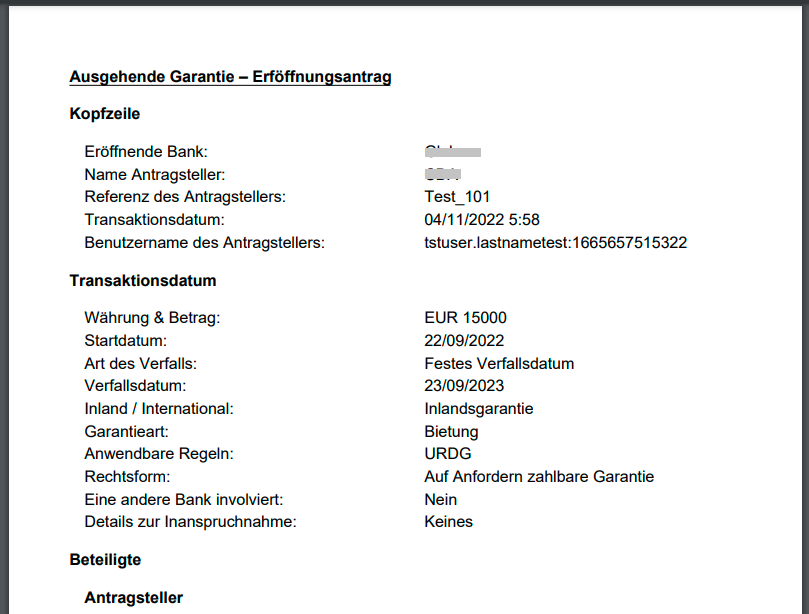 See also articles,