A Standby Letter of Credit (SBLC / SLOC) is a guarantee that is made by a bank on behalf of a client, which ensures payment will be made even if their client cannot fulfill the payment. It is a payment of last resort from the bank, and ideally, is never meant to be used.
SBLCs, unlike other types of LCs, are a type of contingency plan. In the case of other LCs, the bank makes the payment first, and then the applicant pays to the bank at a later date. However, when a bank issues an SBLC, they are only required to make the payment if the buyer or the applicant defaults.
The Standby LC Application is sent by the corporate (Applicant) to its bank to request the bank to submit an application for bank review to issue a Standby LC on behalf of the corporate in favor of the Beneficiary. If applicable, the request may indicate that the Standby LC is to be advised to the Beneficiary through a third-party bank, normally in the beneficiary's country of domicile (i.e. Advising Bank).
In RIVO, the Standby LC Issuance Application step allows the user(s) to draft a Standby LC Application and send it to Bank.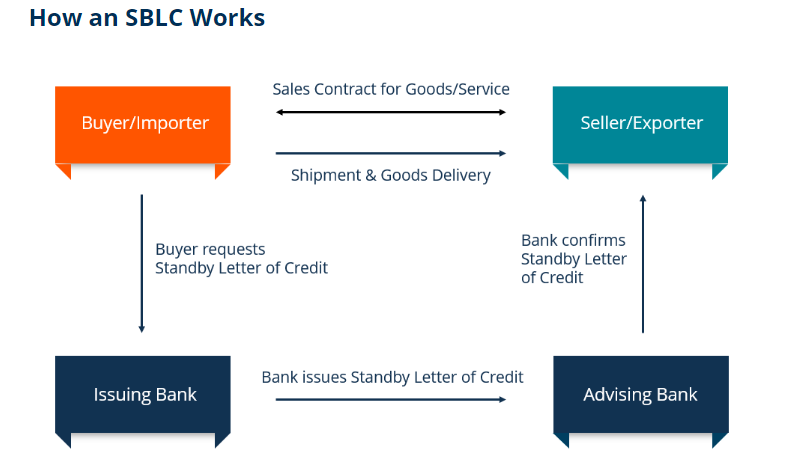 How Standby LC created in RIVO
The RIVO registered users are allowed to initiate a new Standby LC transaction request in a simple way .
To start a new SBLC, go to the Home screen and click on the New [+] icon and select the Standby LC option. Now click on Start and then navigate through all the screens giving the correct information. The required details are entered to complete the process of new Standby LC issuance request.
Home -> Standby LC -> Issuance