The RIVO application allows users to share the transaction details among party users who are involved in the guarantee/export LC process. To share transaction details amongst users, follows steps shown in the example below.
1. Login to RIVO
2. Select Guarantee type
3. Enter all relevant fields i.e- bank, beneficiary etc.
4. Click on share button and pop is now loaded with field data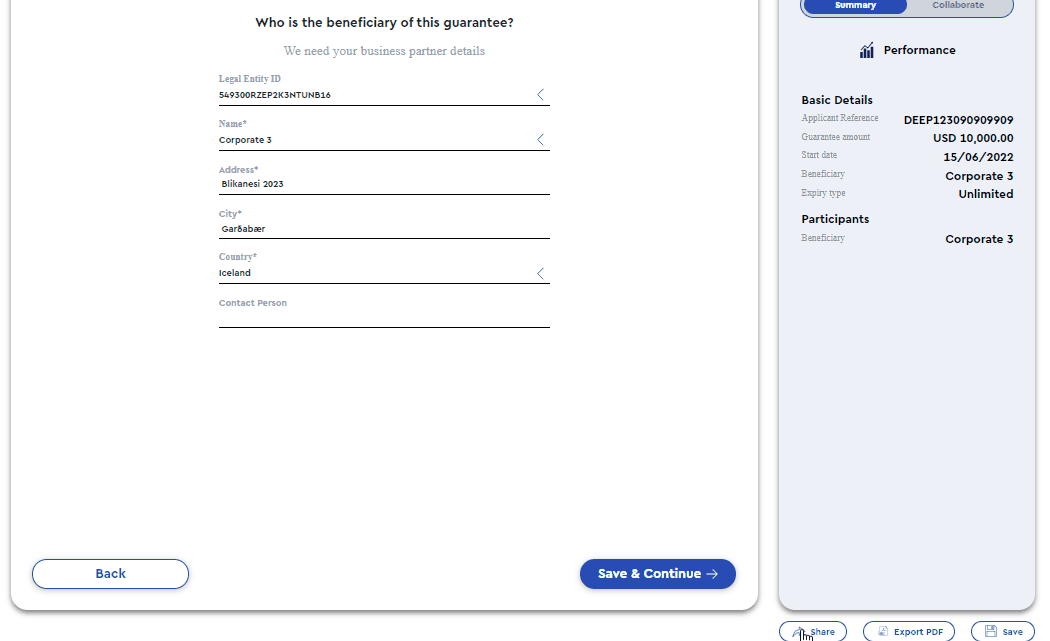 5. Select the party member(s) & enter the pre-defined email address of the users.
6. And click share.
You have now successfully shared the transaction details to the involved party member of your choice.