Financiers have their own Standard Guarantee text to be used for the processing of Guarantees Issuance.
At the time of processing a guarantee issuance, this Standard Guarantee text template is updated automatically with the correct values when using the text template.
The template can be added for the available guarantee types:
Bid Bond
Performance
Warranty
Payment
Credit
Customs
Credit Card
Advance
Standby LC
To create a text template, go to the Home Page and click on the Administrator settings and
then click on the Guarantee Text Template [Home -> Administrator -> Guarantee Text Template].
Select the Guarantee Type for which you want to create the text template and
fill all the required Mandatory fields ; Template Name, Guarantee type,
Form, Another Bank Involved, Applicable Rule and Language.
Type in the Guarantee text template, you may populate dynamic data into the text by adding Dynamic text values
Once you have entered all the required fields, Click on Save button.
A small window pop ups with the message 'Are You Sure You Want To Override The Template: xxxx'
After you click the Save button , the template is available for selection by the corporate users.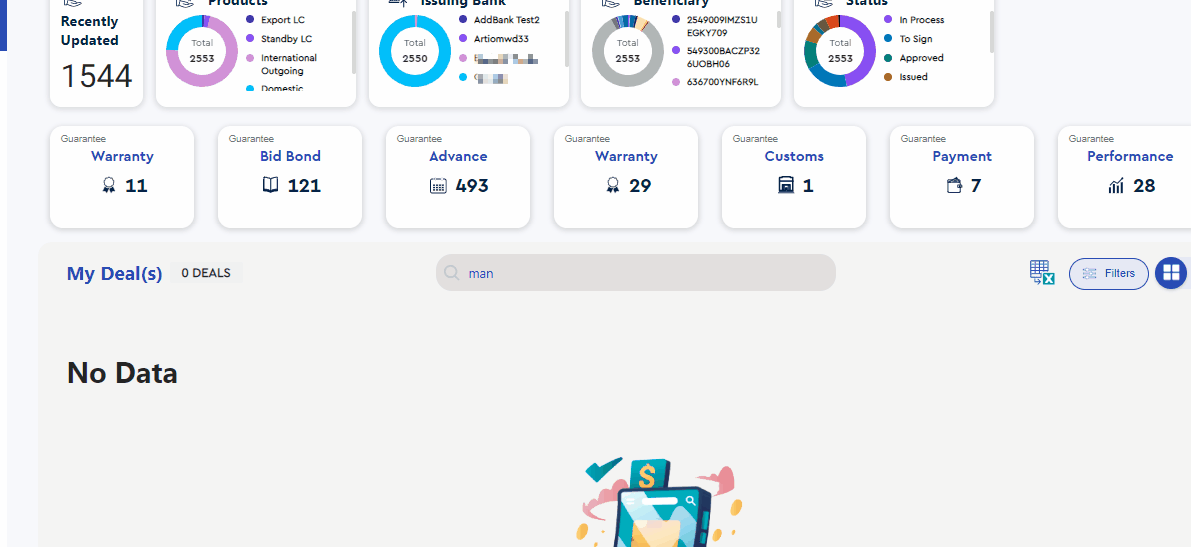 To view the list of available guarantee text templates in the grid table,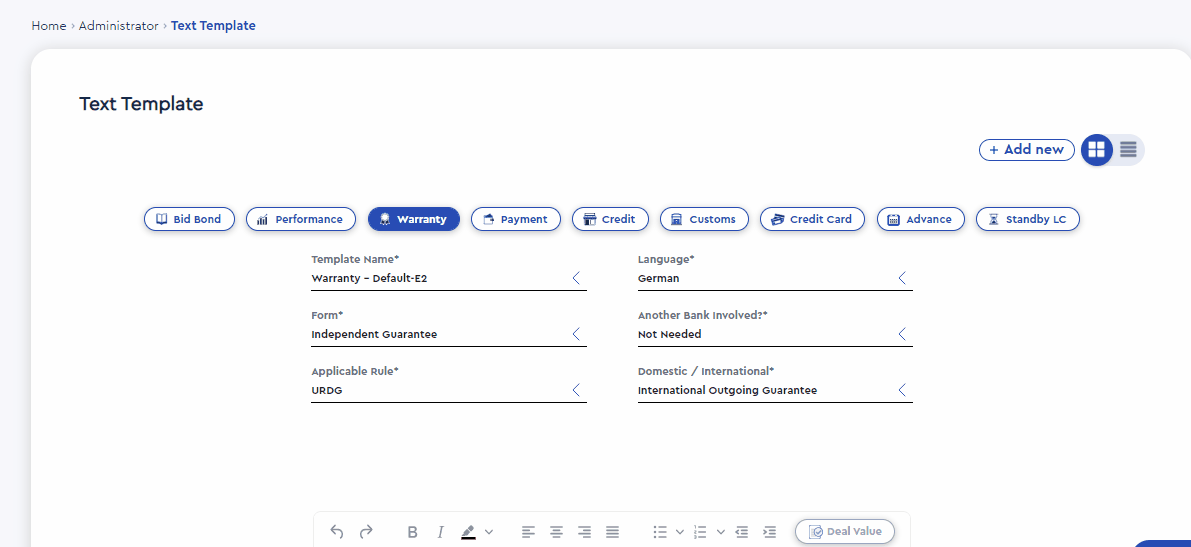 See also:
How the end user will use the templates in a guarantee: How to pick a Guarantee text?
Note:
You must be an administrator in order to setup the Guarantee Text Library