The purpose of Guarantees is to serve as security. At the time of Applicant requisition to issue the guarantee, the applicant user is required to mention the required document to be presented by beneficiary at time of presentation under the Documents and Presentation Instructions.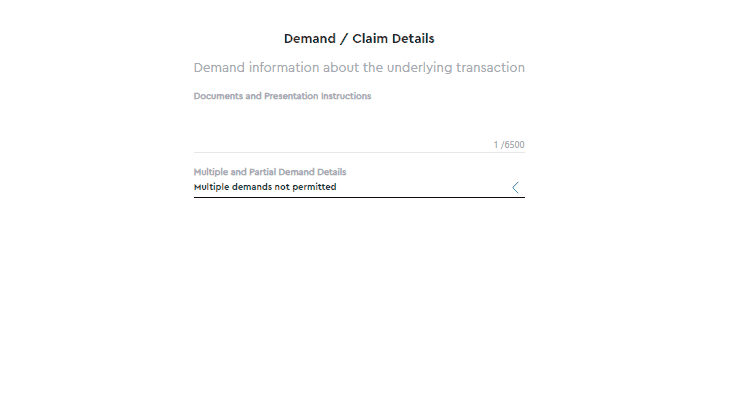 Documents and Presentation Instruction
When a Presentation is made to the Guarantor, It will be examined in order to determine if it is in compliance with the requirements set out in Guarantee.
In RIVO the Demand/claim details page facilitate Under the documents and presentation Instruction the applicant user to mention the required document and Presentation Instruction to presented by beneficiary at the time of Presentation.
Multiple and Partial Demand
A demand includes any document, however titled, signed by the beneficiary that permit to infer that the beneficiary is demanding payment under the guarantee. To be considered a complying demand, a demand must in addition meet the requirements of a complying presentation.
The Applicant can choose the type of presentation from the facilitated options given.