Within the RIVO Application, once the relevant user party has initiated a private/public collaboration among other defined parties. The collaboration initiated message from the authored user can now be viewed by the parties concerned.
The party can login to Rivo to see if they have received any collaborative messages.
To read the most recent transaction or guarantee notice, go to alerted 'Notifications.'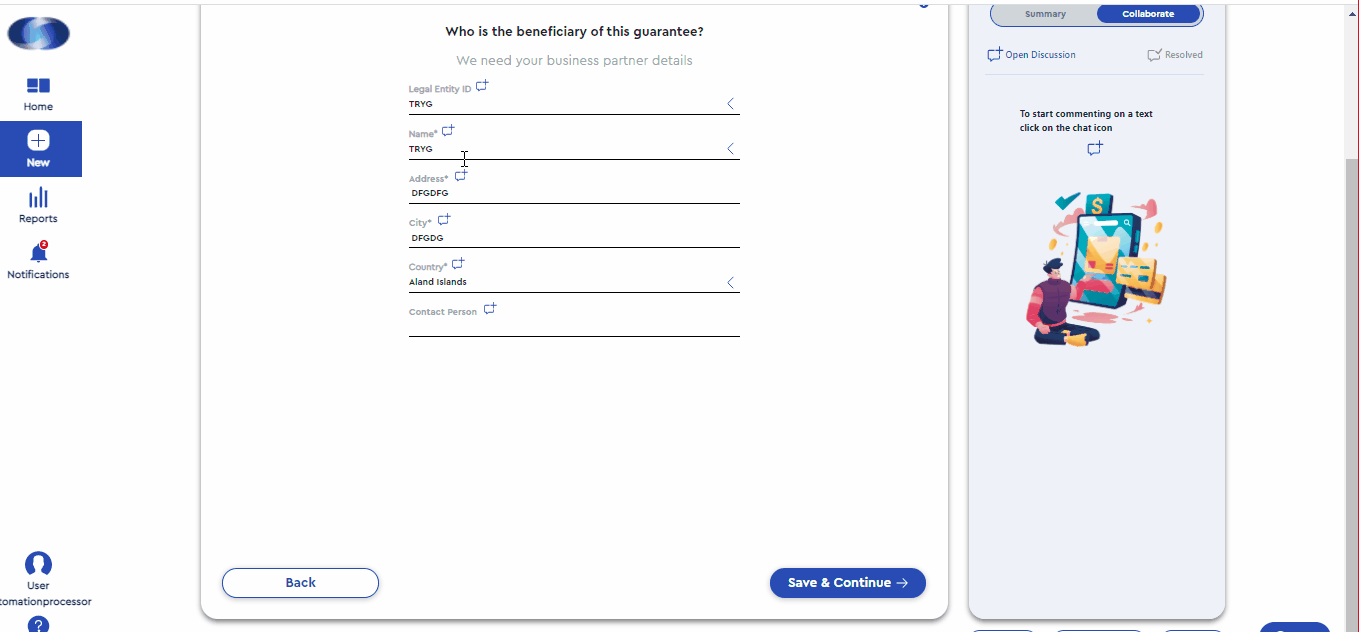 Once a party has acknowledged the other user's message, they can either resolve the collaboration or extend it to other users involved in the transaction by clicking 'resolve'.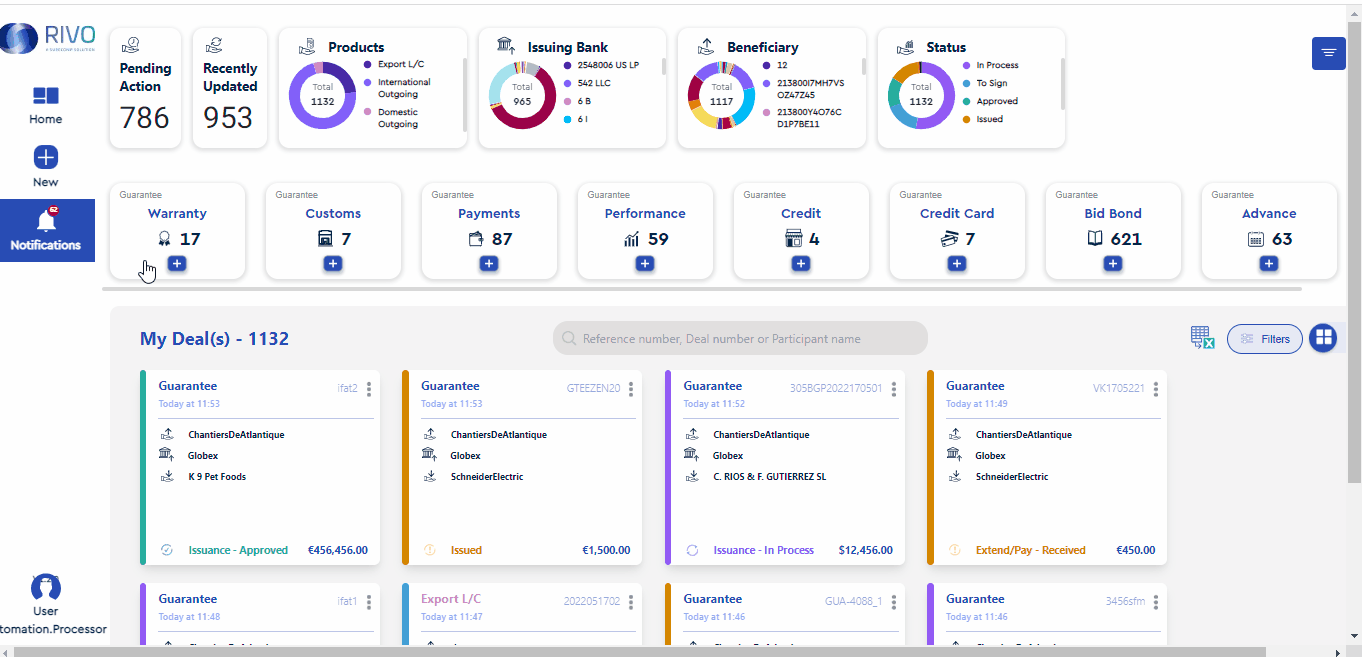 To know more about collaboration on Rivo, visit relevant article topics given below.