1. Notification
The Notification feature in the RIVO application allows the users to receive timely updates pertaining to transaction status of the Guarantee Issuance or Export LC product.
To view notification on RIVO, follow the steps shown in the example below.
Login to RIVO with user credentials and password.
Click on the indicative 'Bell' notification icon from the side menu.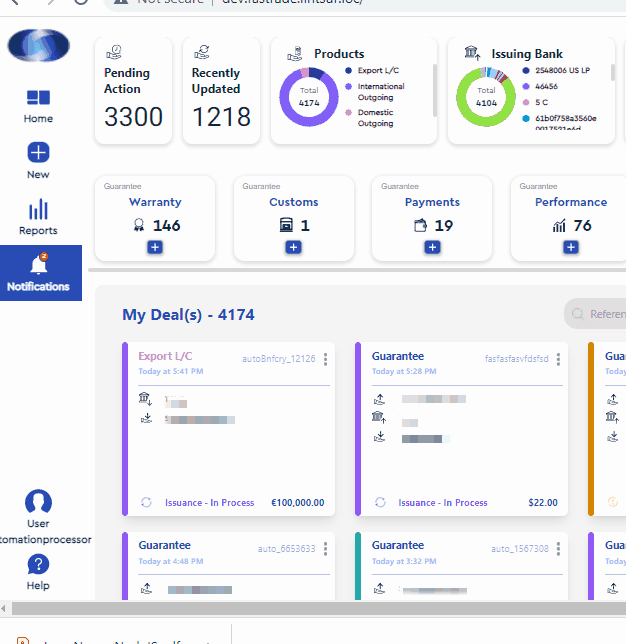 You can now view recently updated notifications from the respective notifications column.
2. Email Notification
The registered party user involved in the guarantee/LC module receives direct email notifications from RIVO. The email notifications alerts the following
1. Product Status - Approved, Pending, Rejected, etc.
2. Collaboration
3. Amendment & Variations