Once the Guarantee is issued by the Banks, the Issued Guarantee is easily available for download by the Corporates/Banks.
To do so, go to the Landing page (Guarantee Status: Issued) and click on the Download action from the actions drop-down.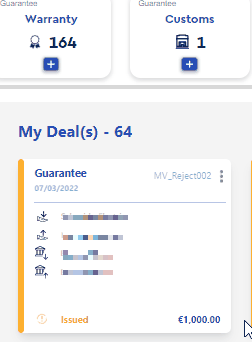 After clicking on the Download action, the Guarantee transaction is downloaded into a PDF format document that contains the draft version of the Guarantee with the terms and conditions as below,
Guarantee Type
Transaction Reference
Guarantee Amount
Guarantee Text
Guarantee Expiry Type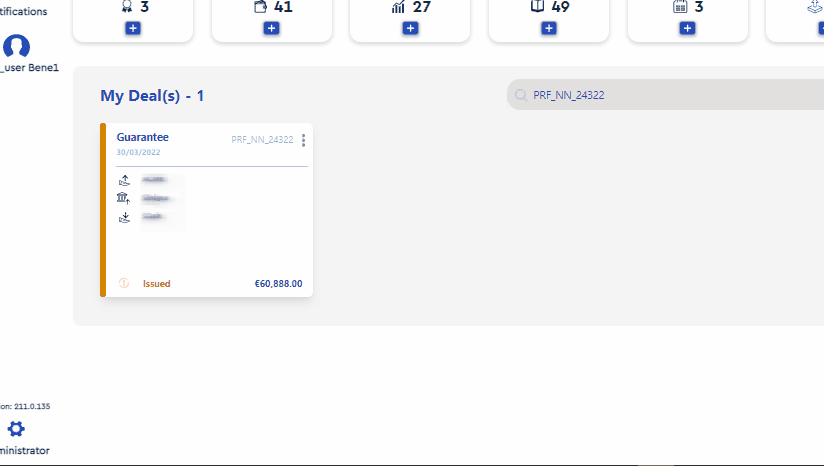 See here
For Corporates: How to perform review & sign for Guarantee Issuance?
For Financiers: How to Release a Guarantee (Issuance of Guarantee)?