The Issued Guarantee is closed by the Banks/Financier due to specific reasons.
To close a Guarantee, go to the Landing page (Guarantee Status: Issued [Issuance/Amendment/…./]) and click on the Close action from the actions drop-down.

Rivo provides you with a preset list of closing reasons for the transaction.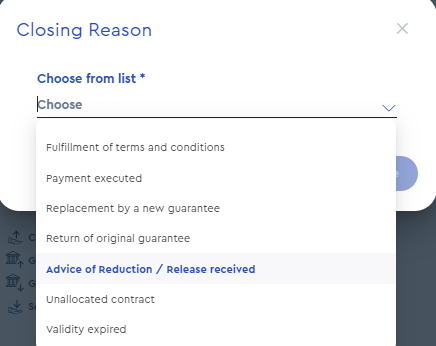 If a user wants to enter a closure reason other than the default one, they can choose the other from the list and enter their own closing reason.