After you define who is sending the original Guarantee to whom, choose the delivery method, for example by courier, mail, etc. from the list.
The following methods are available in the system for the delivery of the Original Guarantee.
By Collection - Through direct collection.
By Courier - Delivery through Courier Services like DHL, FEDEX,UPS and so on.
By Mail - Delivery through normal post.
By Hand-delivery through Messenger.
By Registered Mail or Airmail - Delivery through secured mail service offered by postal services that acts as a proof of delivery.
Other Methods - Through Electronic message communications like SWIFT and so on.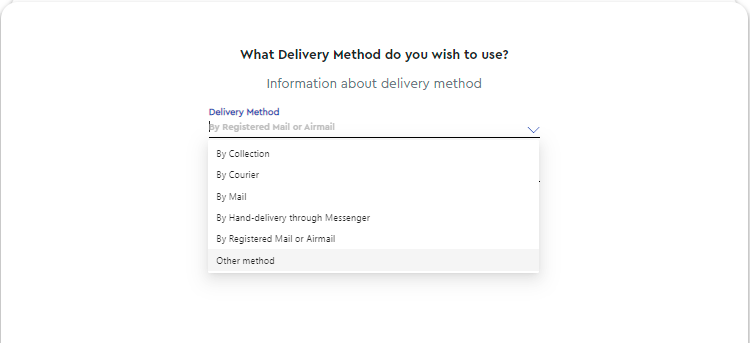 If needed, the user is allowed to enter the additional information's in the 'Enter more details about the delivery method'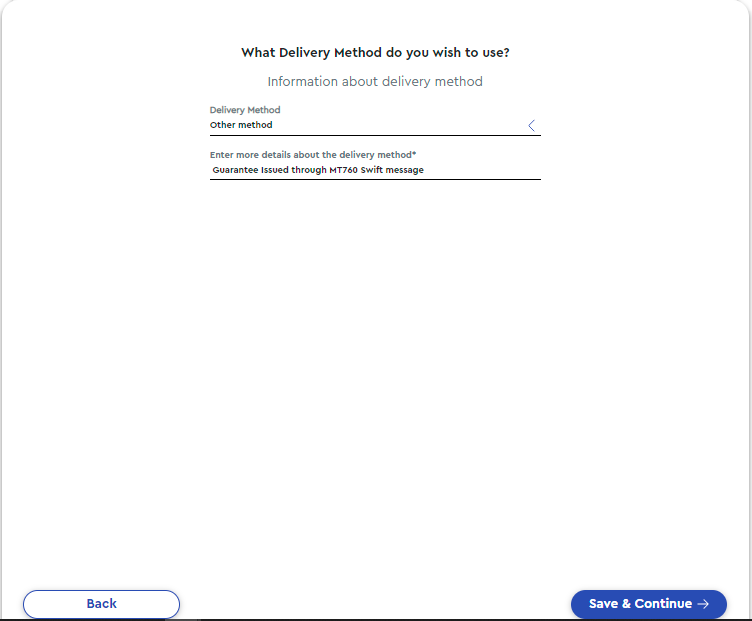 Select 'Save & Continue' button to go to next card.