This is the last card in this Guarantee Issuance request.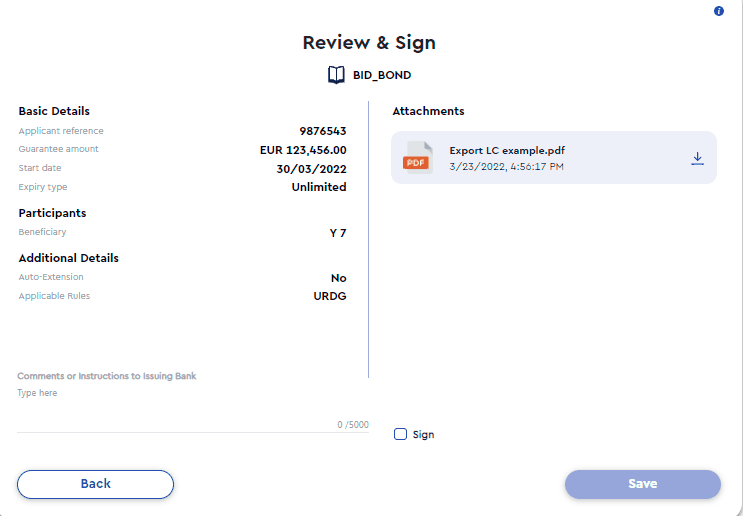 Make sure to Review the details on the left side summary and/or display the attachments. If needed, add a Comment to the Guarantee Issuer.
If all is correct and you are satisfied, mark the Sign check box and click the Save button.