To provide easy reference and/or sharing with the Guarantee Issuer or Beneficiary, upload and attach relevant documents, for example, contract, proforma invoice, Guarantee text sample, etc.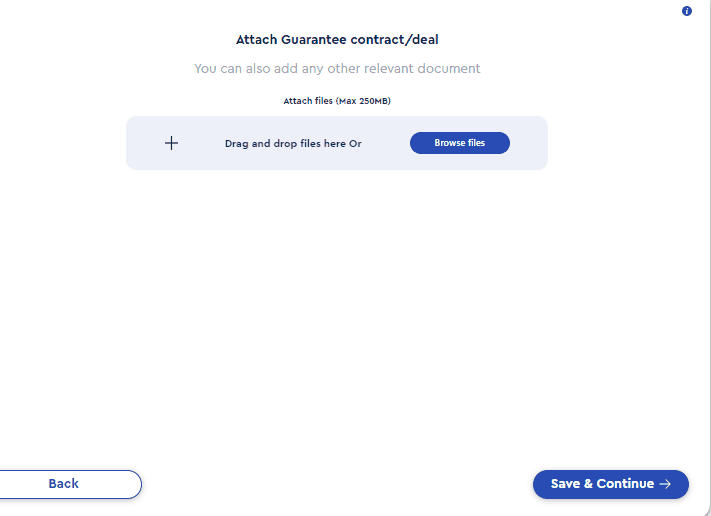 You can attach multiple documents using drag & drop or using the browse option.
To display an attachment, click the download icon next to the attachment.
Select 'Save & Continue'.