The term "reduction process" in trade finance often refers to the procedure of lowering the amount of a trade financing facility or transaction. The credit limit, the guarantee sum, or the remaining balance of a trade finance facility could all be affected by this reduction.
In some situations, guarantees may be subject to conditions or occurrences that may result in a reduction in the guaranteed amount. The guarantee agreement or contract will usually specify these terms or events. Some instances are as follows:
Performance-based guarantees: Some guarantees may be tied to specific performance targets or metrics. If the party offering the guarantee falls short of these expectations, the guaranteed amount may be decreased correspondingly.
Collateralized guarantees: Guarantees may also be backed by assets or other types of collateral. The guaranteed amount may be lessened if the collateral is diminished or loses value in some other way.
Breach of terms: Guarantee agreements frequently have precise terms and conditions that must be followed by both parties. If the party receiving the guarantee violates these conditions, the guaranteed sum may be reduced or revoked.
How to Initiate the Reduction:
The context menu option "Reduction" should be given to the applicant user if the status is "Issued," "Amended," "Extended," or "Claim Settled" and there is a deal balance left over.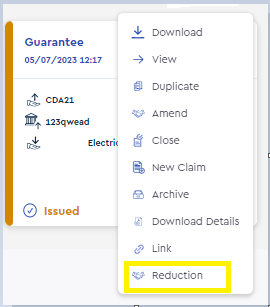 The status is changed to "Reduction - To Sign" if the processor user signs the reduction request.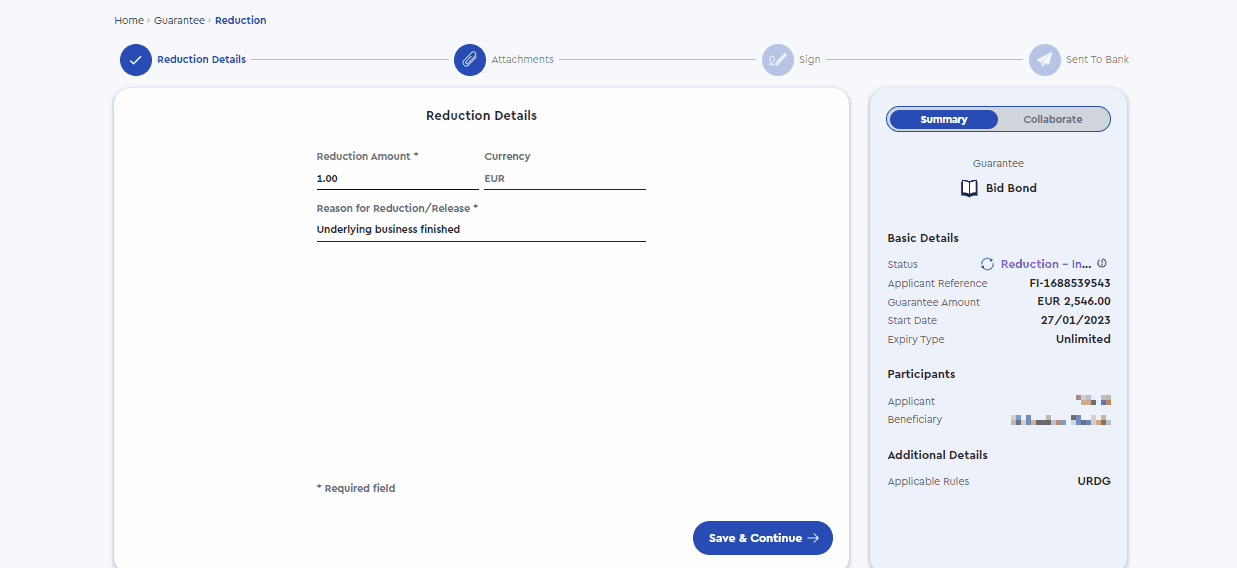 The reduction request submitted by the processor user should be able to be approved or rejected by the approver user. Options like "View," "Edit," "Sign," and "Reject" ought to be present in the approver user's context menu.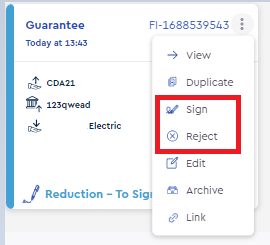 The status is changed to "Reduction - Approved" when the approver user signs the reduction request.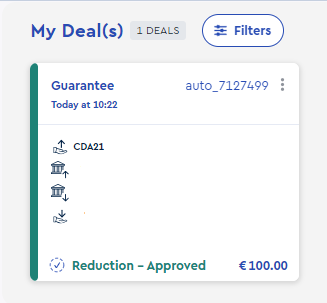 The status is changed to "Reduced" when the bank accepts the reduction request.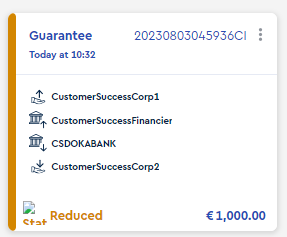 If the bank rejects the reduction request, the original status (Eg: Issued/Amended) will be returned.