RIVO Support enables users to select multiple parties for collaborative communication within a deal, facilitating effective collaboration. By choosing desired participants from the associated list, participants can engage simultaneously with various entities.
Sending a message to all participants designates it as a public message, indicating that it is intended for the entire group. By sending a message to specific participants, it designates the message as private.
To achieve private collaboration, follow these steps:
Open the collaboration platform on RIVO.
Navigate to the field and select the collaborate icon where you want to initiate private collaboration.
Look for an option or icon that allows you to manage participants by selecting Private Icon and select the deal Participants.
Now you can engage in private collaboration within the conversation, with the selected participants being the only ones who can access the content.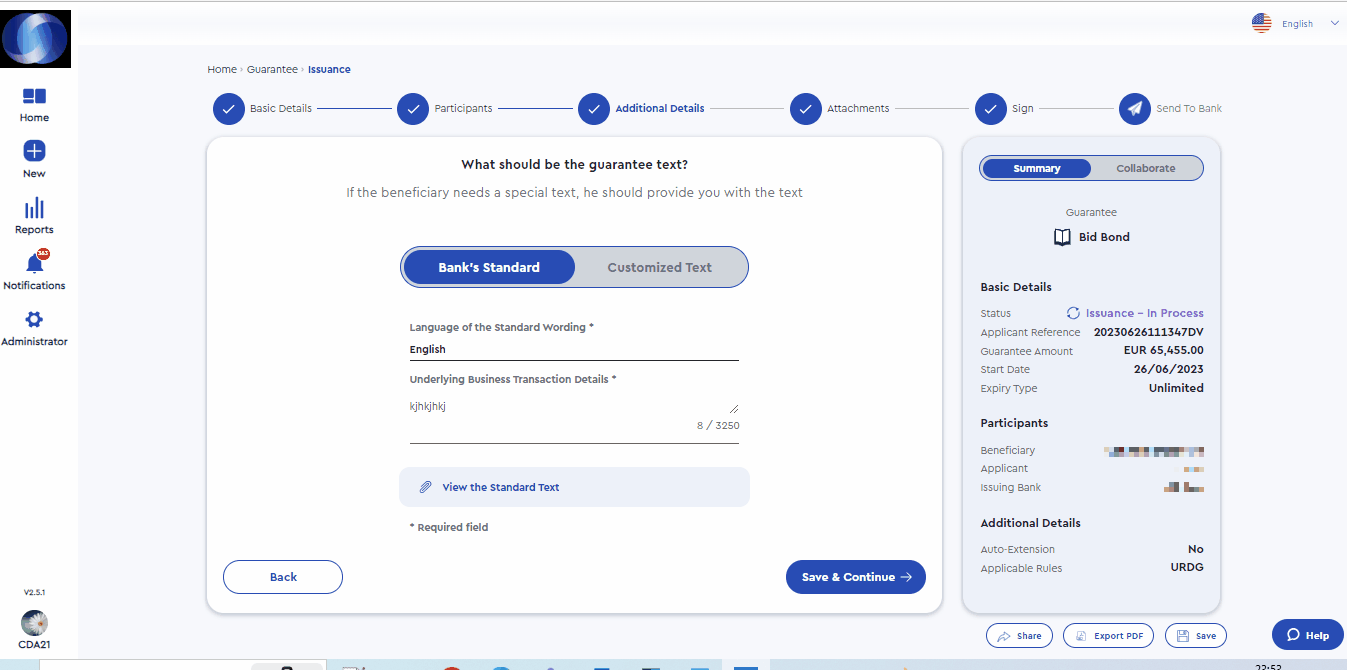 The Unread Notifications tab currently displays a count of 1 unread message.
Notifications within this tab are arranged in chronological order, with the most recent notifications appearing at the top.
Each notification will contain the following details:
Contract number
Field name associated with the discussion (if the name is lengthy, it will be truncated with ellipsis)
The name of the entity that composed the unread message (e.g., 'Applicant'), accompanied by their logo. If there is no logo available, the initials of their name will be displayed, consistent with the collaboration area.
Timestamp, shown in hours if the message was written less than 24 hours ago.
Unread messages are visually distinguished by appearing in bold text and featuring a red annotation on the entity's logo.