Incoming Guarantees in Rivo :
Rivo allows both bank and corporate users to register incoming guarantees, which provides benefits such as improved risk management, compliance, efficient documentation, increased operational efficiency, timely monitoring and communication, transparent banking services, simplified audit processes, and effective financial planning.
The Incoming Guarantee option may be found in Rivo's left-side menus. You will receive the Status as Issued after filling out all the necessary information in the Incoming Guarantee module in Rivo.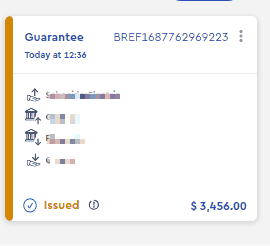 How to amend the Incoming Guarantee
You can amend the guarantee by clicking the three dots symbol, but this option will only be available if the guarantee is in the issued status.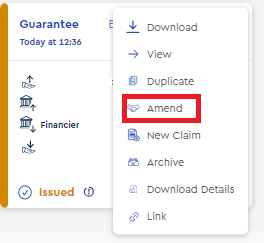 To amend the issued guarantee, follow the procedure below. Change the value to suit your needs.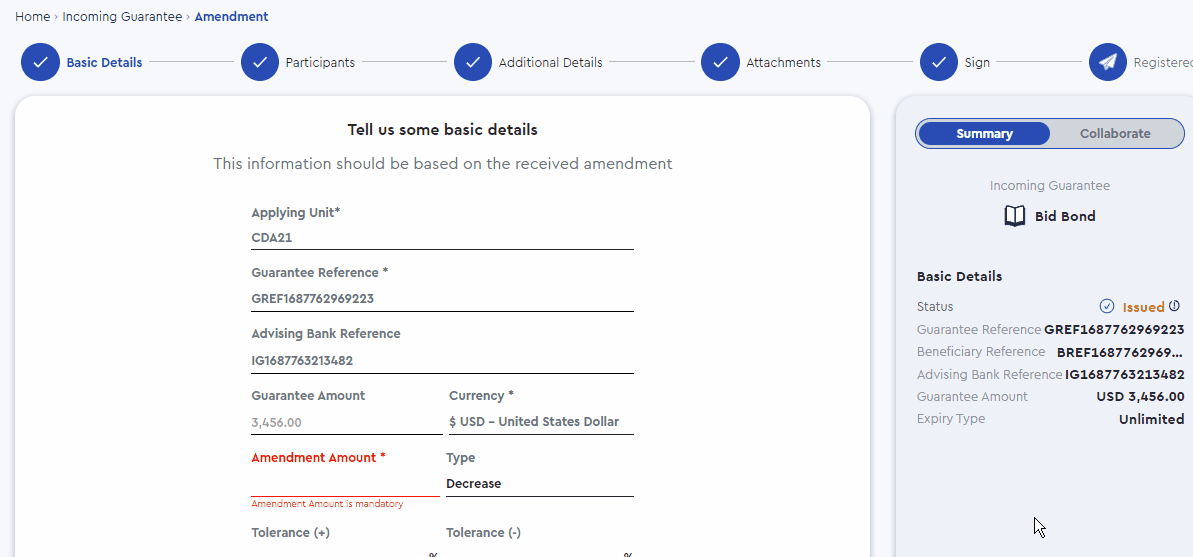 The value you changed is marked in the color blue once you are in the amendment process for quick reference.

After completing the amendment procedure, you will receive a popup notice confirming that the process has been completed and the card's status will be changed to Amended.