An Audit log is a record of all user actions taken within a system, which is used to provide a detailed history of system usage. This information is critical for maintaining data integrity, security, and regulatory compliance. The audit log can be used to view user actions such as Date Time, Username, Action Type and Action description.
One of the primary benefits of an audit log is that it allows administrators to identify potential security issues. By reviewing the log, administrators can identify unauthorized access attempts or modifications to sensitive data and take appropriate actions to mitigate the risk.
To view the audit log for user actions within a system, follow the steps outlined below: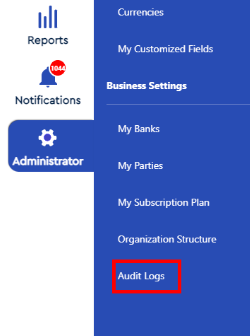 1.Log in to the RIVO system as an administrator or user with appropriate permissions.
2.Navigate to the audit log section of the system. This can typically be found in the administrator.
3.Search the relevant detail to search for user actions.
4.Click the Filter button and confirm that Date & Time, User, and Action Type are available options in the selection list.
5.Click on the excel icon to download the Audit records