What is Document Presentation in Export LC:
When the goods are loaded, the exporter gathers the documentation (post shipment) required by the importer and sends them to the advising bank. The Bank then reviews the paperwork, and if any errors (Discrepancies) are found, they can be immediately fixed by the exporter. The stage is prepared for the next step once the Bank approves the documents as clean.
Most often used documents in Export LC :
Airway Bill
Bill of Lading
Commercial Invoice
Packing List
Certificate of Origin
Certificate of Analysis
Insurance certificate
Inspection certificate
How to Present the Documents in Rivo:
Once the Export LC has been issued, you can watch the Options Document presentation while viewing it. When you select the option, however, you will be prompted to input the document's reference number and document quantity. Users can include more rows in the displayed list of documents and upload attachments for each one and the number of copies on the following screen, where you also have the opportunity to upload documents. After finished, sign it and submit it to the bank for approval.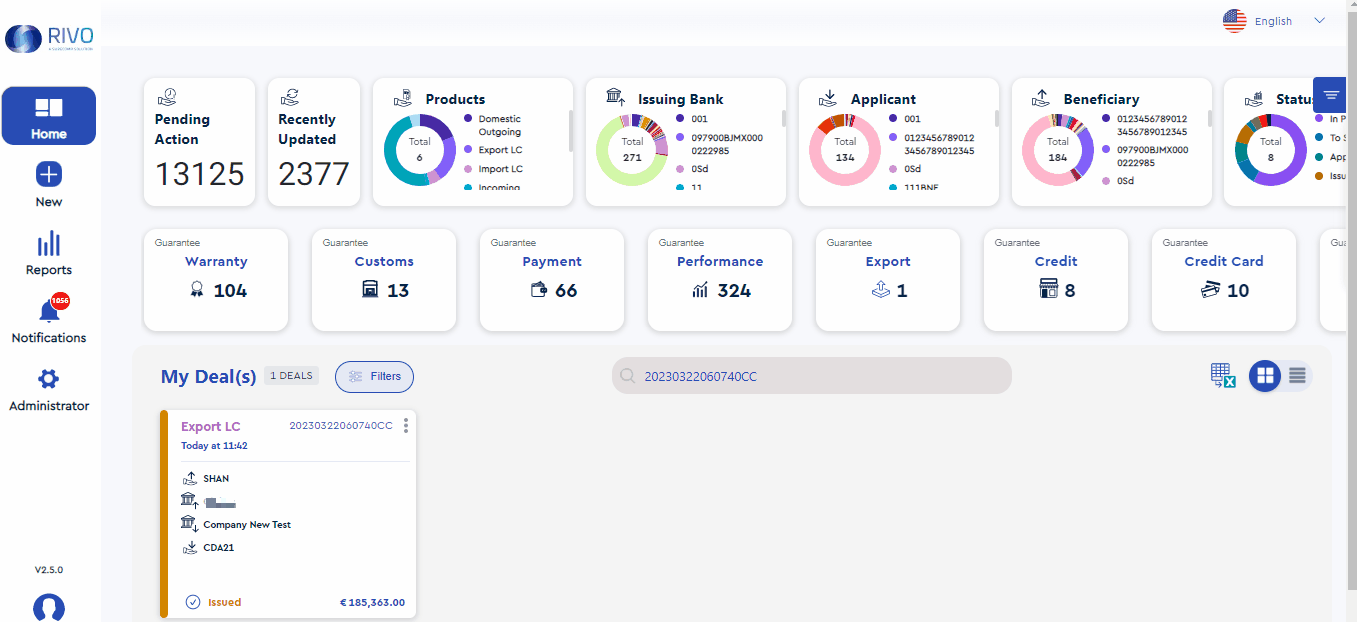 Note: If the document is discrepant, a new drawing must be created; the documents for the same drawing cannot simply be represented.
Consequently, you are unable to provide a partial presentation because you are unable to offer the follow-up documents for this drawing.