Additional Participants :
As everyone is aware RIVO includes a crucial feature called Collaboration. Along with the people that are directly involved in the cycle, the user can also include them while initiating the Guarantee/ LCs in Rivo.
In the sample below, you can see how to add more participants to Guarantee. This is similar to the LC transaction, but you will have the opportunity to add it in a different tab.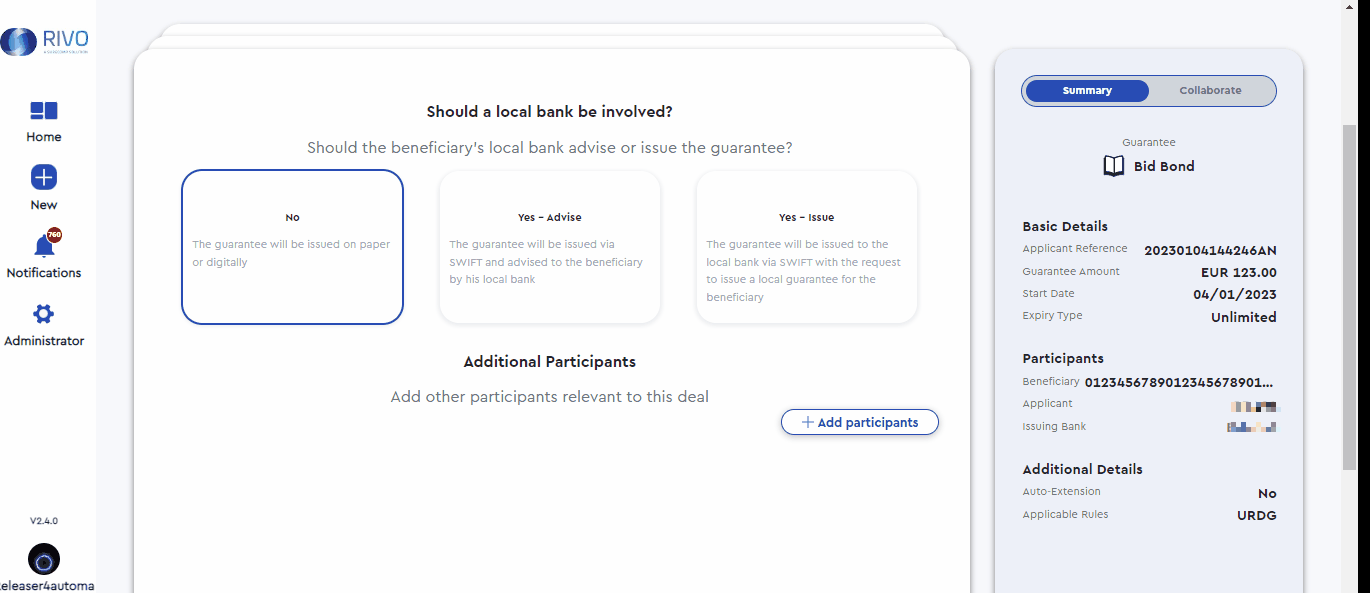 For LC: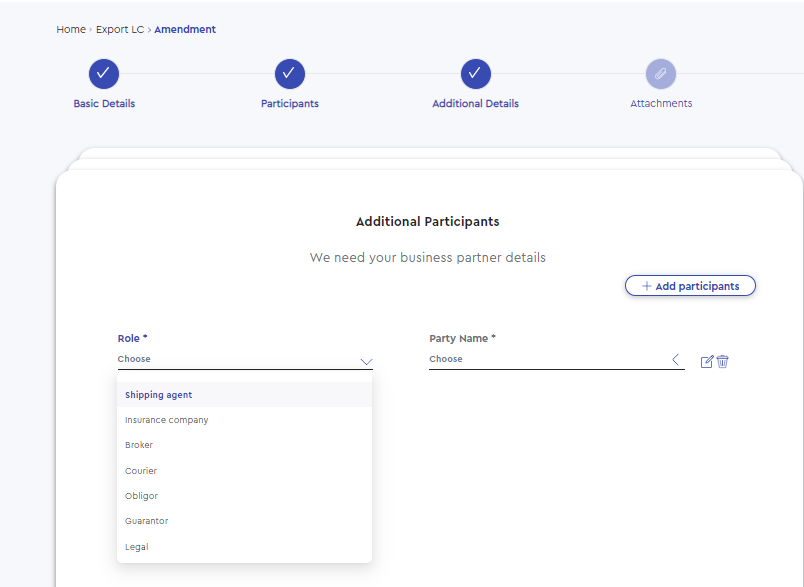 Moreover, you can create new parties by selecting the add a new option on the Additional Participants page.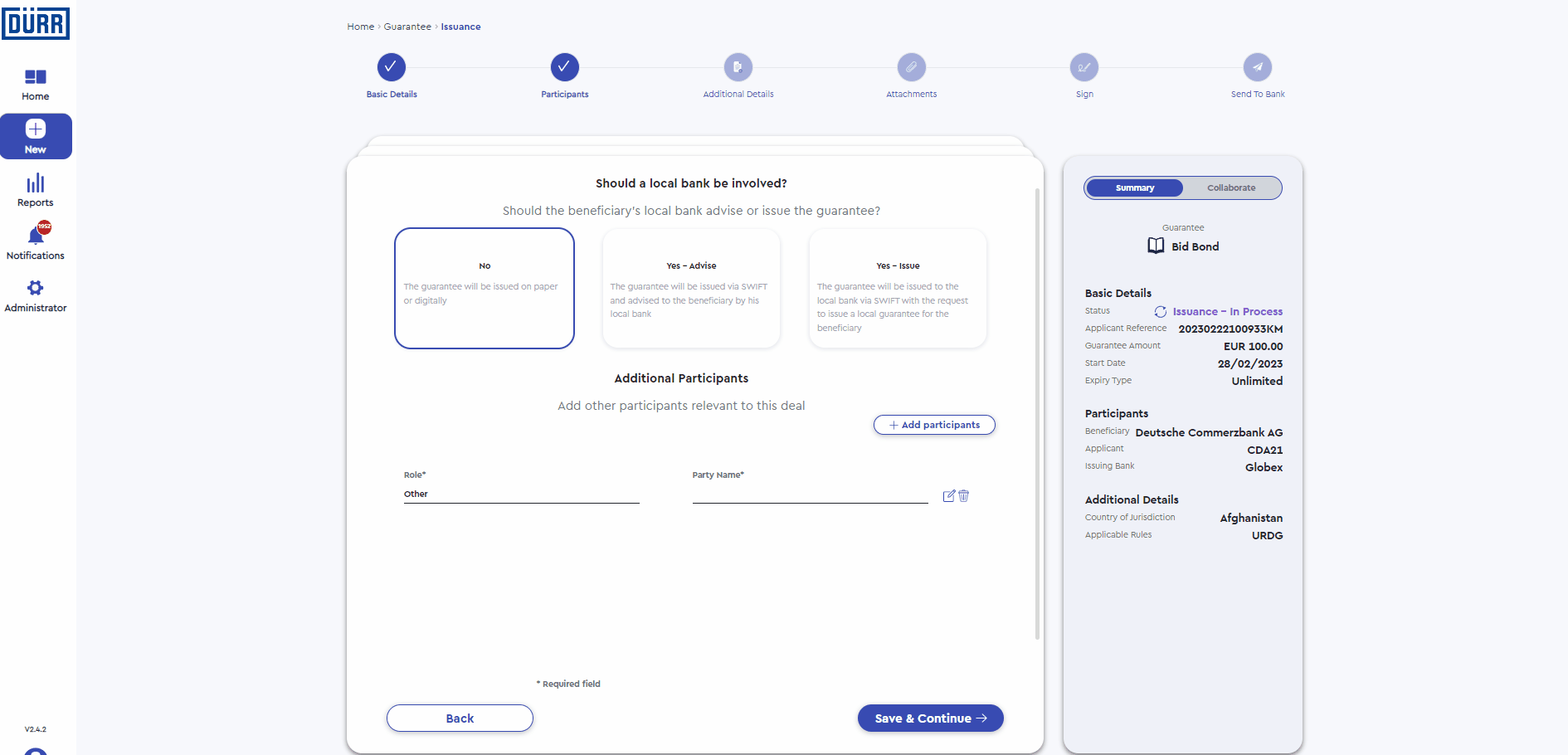 As soon as the participants are added, you may be able to see them on the Transaction Summary Page and when exporting the transaction as a PDF.